Baggage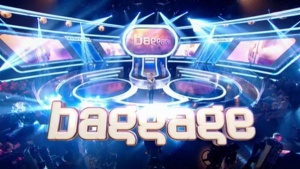 Host
Broadcast
Chocolate Media and NBC Universal for Channel 4/E4, 21 September to 17 November 2012 (8 episodes in 1 series)
(Transferred to E4 for last 2 episodes - see Trivia below)
Synopsis
Channel 4's press release says, "contestants choose and reject potential partners on the basis of their personal and relationship baggage. Dates must choose from three contestants who gradually reveal the hidden secrets and crazy flaws that they'd normally keep firmly under wraps to impress a date."
If you can help us to expand this entry, please provide as much information as possible, using the feedback form below.
Trivia
The programme was adapted from a US format hosted by Jerry Springer.
After failing to perform in the ratings, Baggage was shunted off Friday evening Channel 4, where it was replaced by Come Dine with Me. The final two episodes went out on E4 at Saturday teatime.
Web links
The show publicised the hashtag #baggage.
See also
Feedback