Beat My Build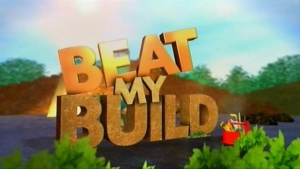 Host
Laura Hamilton or Amanda Lamb
Broadcast
Lion Television Scotland for Channel 4, 2 to 29 November 2013 (20 episodes in 1 series)
Synopsis
Two house renovators - pairs, single workers, or small teams - have bought a house somewhere. Over the course of the episode, we see them make improvements to their new house - repainting, installing new boilers and windows, replacing floorboards, and so on. Laura or Amanda (each show has one or other as host) look at the build and keep commentary.
Judging is by estate agents: three valuations are taken for each property, the average is computed, and compared against the total spent on buying the house and the changes made. Whichever team has the greater profit - that's cash profit, not percentage increase - wins £5000.
The contestants for each show do meet up, but only at the end when inspecting each other's work. It's likely that the producers didn't finally decide who was competing against whom until late in the day.
Title Music
Audio Network has a credit for "Music".
Trivia
Tucked away in a weekday morning slot on Channel 4, Beat My Build secured more viewers when repeated on digital channel 4seven during weekend afternoons.
Feedback