Captain Zep - Space Detective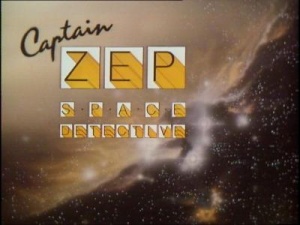 Host
"Captain Zep", played by:
Paul Greenwood (1983)
Richard Morant (1984)
Co-hosts
Ben Ellison as "Jason Brown"
Harriet Keevil as "Professor Spiro" (1983)
Tracey Childs as "Professor Vana" (1984)
Broadcast
BBC1, 5 January 1983 to 13 April 1984 (12 episodes in two series)
Synopsis
Crime puzzle in which Captain Zep would challenge the studio audience (who for the purposes of the show were said to be students at the "Solve Academy") to solve a filmed mystery. There was also a secondary puzzle in each show, the answer to which was given in the next episode. The first 50 viewers out of the proverbial hat with the correct answer won a Captain Zep - Space Detective badge.
The filmed inserts were quite clever, with blue-screen used to place the actors in eerie alien worlds. Apart from the regulars, all the other characters were drawings superimposed on the backgrounds, which was much more effective than it sounds.
A smart little show that probably deserves to be better remembered than it actually is.
Inventor
Devised by producer Christopher Pilkington (who went on to be executive producer of Get Your Own Back and Total Wipeout) and writer Dick Hills, who is better known for penning gags for Morecambe and Wise.
Web links
Opening titles from the BBC Motion Graphics Archive
Pictures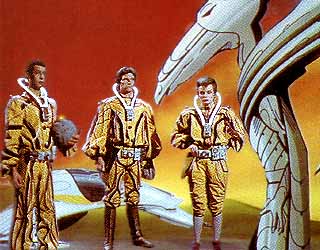 The original cast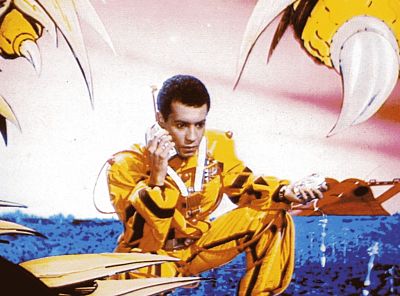 Ben Ellison as Jason Brown
Feedback