Commando VIP
Host
Voiceover: Ralph Ineson
Broadcast
RDF Television and IWC Media for Five, 19 October to 23 November 2005 (6 episodes in 1 series)
Synopsis
Contestants are pushed to their limits in gruelling physical missions pushed by three "proper" commandos, it says here. It sounds a little bit like the US show Boot Camp from its press release, but with one super secret twist you never would have considered - celebrities!
Participants
Nigel Benn (boxer and ex-soldier)
Steve Collins (boxer)
Lee Latchford Evans (ex-Steps singer)
Ryan Dunn (from Jackass, apparently)
Heather Peace (ex-Ultimate Force actor)
Jason Cowan (ex-Big Brother housemate. And the navy as well, if we recall correctly).
Trivia
Filmed around Loch Rannoch, Scotland.
Pictures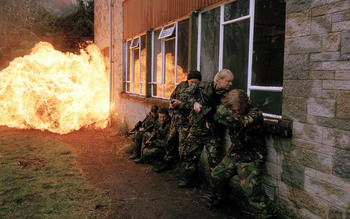 Commando VIP: When Hider in the House Goes Bad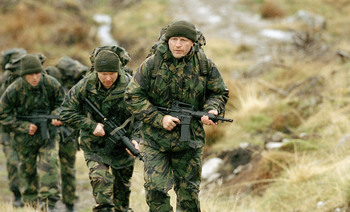 The wannabe Commandos are put through their paces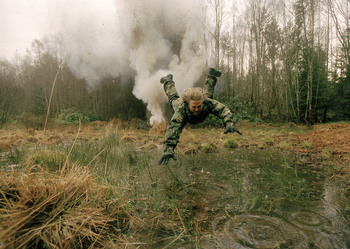 Just like in the movies, running from an explosion requires you to leap into the air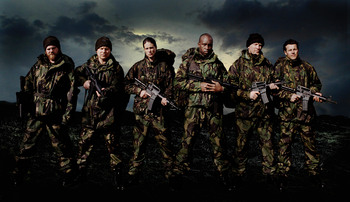 The competing Commandos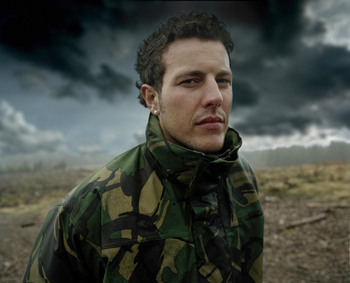 Him off of Steps. No not him, the other one
Web links
Feedback