Eurovision Choir of the Year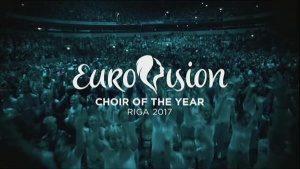 Host
Produced in the UK in these years:
None
Co-hosts
Commentators (S4C):
Morgan Jones (and Elin Manahan Thomas in 2017)
Commentators (BBC Alba):
Tony Kearney
Broadcast
S4C, 22 July 2017
S4C and BBC Alba, 3 August 2019
Synopsis
A television contest for amateur choirs.
Each choir performs six minutes of music, in genres of their choice. There's one choir per Eurovision broadcaster. The show is judged by a jury of music industry professionals, there's no televoting. Winners get a recording deal.
The event has been organised in association with the European Choir Games.
Very much what we would expect from a Eurovision choir contest, the serious business of singing allowed for some glitz and glamour. The choirs showed their personalities through staging and the choice of songs to sing.
A few tweaks for the 2019 edition, where the choirs were allowed just four minutes to make their mark, with the best three singing again in a Super Final. The winners were given an all-expenses paid trip to the 2020 World Choir Games, in the distant town of Antwerp.
Trivia
The EBU's radio arm organises a distinct contest. Let the Peoples Sing finds a Euroradio Choir of the Year in sound only. The television and radio contests operate independently.
Web links
Official site (EBU)
See also
Weaver's Week reviews: 2017 and 2019
Feedback