Gordon Burns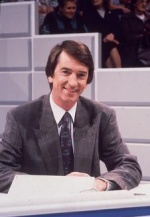 Biography
Belfast born-and-bred journalist who went from a newspaper background into the heady world of Ulster Television, presenting local news programme UTV Reports before joining the slightly more heady world of Granada Television where he presented Granada Reports. He presented The Krypton Factor for approximately 1,184 years. and he also reported for ITV's World in Action. Between 1997 and 2011 he was the BBC's anchorman in Manchester, presenting North West Tonight. He also presented a Sunday morning radio programme on BBC Radio's Manchester and Lancashire which he did until 2013.
Trivia
He had a bit part in Prime Suspect 5.
He has interviewed eight Prime Ministers, however not all the interviews went well. He was chastised by Margaret Thatcher for interrupting one of her answers, while John Major accused him of being a paid-up member of the Labour Party, following a particularly fractious interview a week before Major lost the 1997 general election to Labour.
Presented his own short-lived chat show in 1974, The Gordon Burns Hour for Ulster Television - only really noted as the first programme to link-up with RTE, their colleagues in the Republic, for a joint broadcast with Gay Byrne's The Late Late Show.
Whilst at Ulster, he also had his hand in comedy, co-producing a local series called Zoom In in 1968.
His dulcet and unmistakeable tones were heard briefly on the last-ever edition of the BBC's classic drama series "Clocking Off" in 2003. Burns was very obviously presenting "North West Tonight" in this context, since "Clocking Off" was set in Manchester.
Contact
David Anthony Promotions, PO Box 286, Warrington, Cheshire WA2 6GA.
Web links
See also
An appreciation from Weaver's Week
Feedback