Jazz Score
Host
Broadcast
BBC Radio 2, 3 October 1981 to 26 August 1997
(1996-7 produced by Unique for R2)
Synopsis
Long-running jazz quiz. Like My Music, the entertainment was not really so much in the contestants (all jazz illuminaries) giving the correct answer but the stories and anecdotes they gave in relation to each piece of music.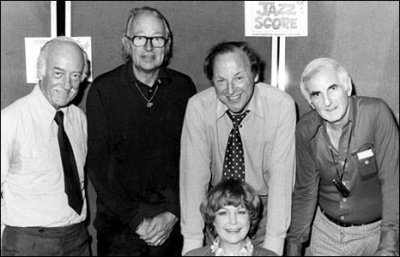 Bonus points if you can spot Humphrey Lyttelton, Benny Green and Ronnie Scott
If you can help us to expand this entry, please provide as much information as possible, using the feedback form below.
Inventor
Richard Wilcox
Theme music
By saxophonist John Barnes, also a frequent guest on the show.
Feedback