Jeremy Hardy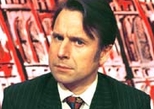 Biography
Aldershot-born comedian most famous for his extensive radio work (including the long-running Jeremy Hardy Speaks To The Nation) and countless appearances on TV and radio panel games.
He died February 2019 from cancer, aged 57.
Trivia
His first big break was a regular slot on the mid-80s comedy show Now Something Else, alongside other promising newcomers such as Rory Bremner, Ann Bryson and John Dowie. Whatever happened to John Dowie?
Was once booed on an episode of Just a Minute for being invited to take "parasites" as a subject and preceding to talk about the Royal Family.
Contact
c/o Noel Gay Management, 19 Denmark Street, London, W2CH 8NA
Web links
Feedback