Michel Roux's Service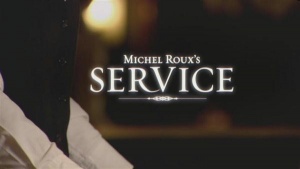 Host
Voiceover: Mark Bazeley
Co-hosts
Mentors: Michel Roux Jr and Fred Sirieix
Broadcast
Ricochet / Million Media for BBC Two, 12 January to 3 February 2011 (8 episodes in 1 series)
Synopsis
Restaurateur Michel Roux Jr. takes eight young people aged 17-24, and over eight weeks trains them in the art of providing the perfect front-of-house restaurant service. Veering toward the docusoap end of the reality spectrum, though at the end of the series, two of the eight were to receive a six-month scholarship with the Academy of Food and Wine, to develop and refine their newfound skills. In fact three scholarships were awarded, and a fourth participant was offered a job by mentor Fred Sirieix.
If you can help us to expand this entry, please provide as much information as possible, using the feedback form below.
Trivia
The programme was originally announced as At Your Service.
Pictures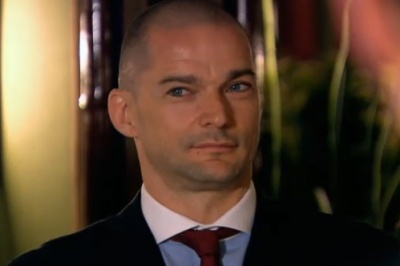 Fred: He is Sirieix, and don't call him Shirley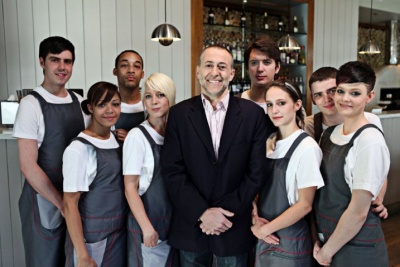 Michel Roux Jr with (left to right) Thomas, Nikkita, Jarel, Niki, James, Brooke, Ashley, and Danielle
See also
Feedback