Mission Survive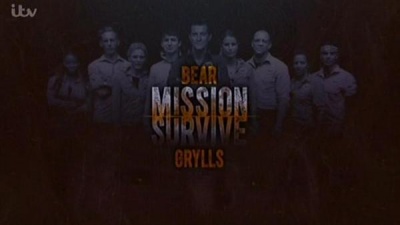 Host
Bear Grylls
Co-hosts
Expedition and Survival experts: Scott Heffield and Megan Hine
Narrator:
Sheridan Smith (2015)
Elizabeth Carling (2016)
Broadcast
Bear Grylls Ventures / Electus / Betty for ITV, 20 February 2015 to 7 April 2016 (12 episodes in 2 series)
Synopsis
Eight celebrities are given assignments to help them survive in a wild jungle. The worst is eliminated each week until a winner emerges.
Bear Grylls leads the expedition, telling the celebrities where to go and how to reach their destination. He's not with them every step of the way, allowing the competitors to make their mistakes and (hopefully) learn from them.
Many of the challenges make spectacular television. Abseil down a waterfall, or work a rope bridge across a gaping ravine. Other challenges are more basic: as the journey progressed, comforts like matresses and even tents were removed from the expedition. Food and drink also entered the equation: Bear encouraged the team to forage from the jungle, and served such delicacies as scorpion and cricket.
The show had the revulsion from I'm a Celebrity... Get Me Out of Here!, the actual danger of Survivor, and the "let them make their own mistakes" vibe of The Apprentice.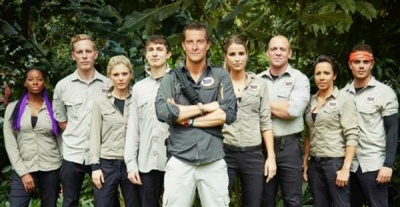 Bear Grylls (centre) leads the pack.
Champions
Trivia
The show was called Bear Grylls: Mission Survive in pre-publicity and some listings magazines.
Web links
See also
Feedback