My Man Can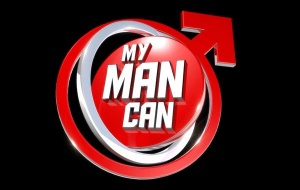 Host
Broadcast
Unaired. SevenOne International for ITV, 2013
Synopsis
Wives stake points on the performance of their husband or partner. A full series was made for ITV, and it has remained locked away in an ITV Vault somewhere, never to see the light of day.
Inventor
Based on the German show Mein Mann kann.
Trivia
The official line at the time was that Mark and Mel had "failed to understand the concept of the game", though Mel used an April 2023 Guardian article to suggest that its cancellation was actually due to it falling foul of TV gambling rules.
Web links
See also
Man Versus Beast and The Surjury, which suffered similar fates.
Feedback