Richard Baker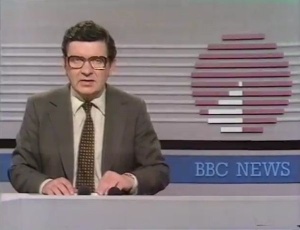 Biography
Richard Baker put up with Kenneth Robinson on Start the Week for fifteen years, for which he deserves every sympathy. He also read the news and narrated Mary Mungo and Midge.
He died in November 2018, aged 93.
Trivia
His son James Baker presented Crack It.
A 2001 repeat of Face the Music broadcast in tribute to Joseph Cooper was topped and tailed with an affectionate tribute by Baker to the show and its contributors.
Feedback