Street Cred Sudoku
Synopsis
Street-Cred Sudoku sees two teams of comedians battle it out to complete their Sudoku boards through a combination of intelligence, skill, wit and humour (it says here).
Each team wins more numbers for their grid by answering questions correctly and in an amusing fashion.
Pictures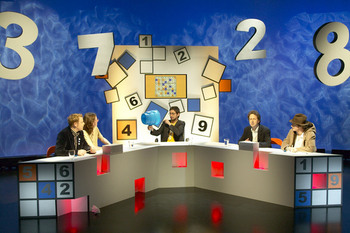 The set. Does it remind you of anything?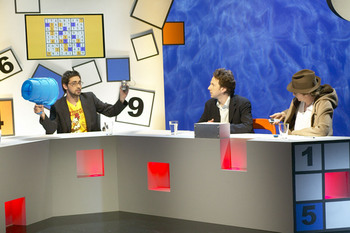 Bucket anyone?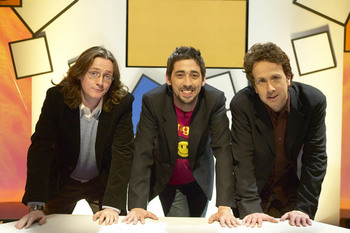 Series 1 gang: Byrne, Murray and Punt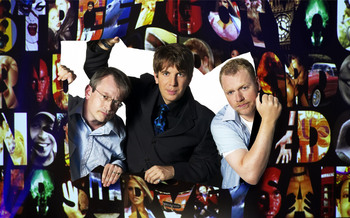 Series 2 gang: Ince, Goldstein and Hound
Feedback