The Exhibitionists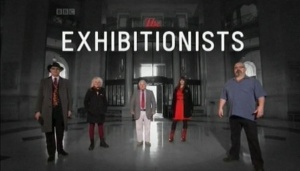 Host
Nicola Reynolds (narrator)
Co-hosts
Osi Rhys Osmond and Karen MacKinnon (mentors)
Broadcast
Cwmni Da for BBC Two Wales, 27 June to 18 July 2012 (4 episodes in 1 series)
Synopsis
Five members of the public are invited to the National Museum in Cardiff. None of them knows anything much about art, the challenge before them is to tell their story, by designing and staging an exhibition in one of the gallery's halls.
The four-week series divided into two equal halves. In the first two shows, the contenders are shown exploring the museum, being shown pieces from its collection, and performing various tasks to demonstrate their understanding of those works of art. The latter programmes chronicled the remaining Exhibitionists planning their exhibition, pitching it to the museum staff, and eventually putting pieces up on the wall. The winner was determined by a public vote, amongst people visiting the exhibition in its early days. The winner's prize was to bring in a piece from outside the museum to hang in her exhibition.
The Exhibitionists perhaps told us a little more about the museum than they might have intended - the exhibition that never made it past the pitching stage was a journey through the 20th century, but the museum staff preferred projects (on women, and the winning exhibition on destruction) that had a less definitive end. The show was primarily a piece of public service broadcasting, advertising the remarkable collection at the museum, and confounding the opinion that modern art is exclusive and insular.
Key moments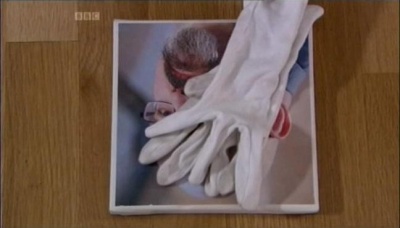 You are no longer an exhibitionist.
The first three shows ended with an elimination. Contenders had been issued with white latex gloves (as used to handle delicate artworks), and stood in front of their picture on the floor of the gallery. The eliminated contender removed their gloves, and dropped them on top of their picture.
Champion
Efa Thomas, a journalism student and punk-rock singer from Cricieth. She chose to bring in a piece by Sam Worthington.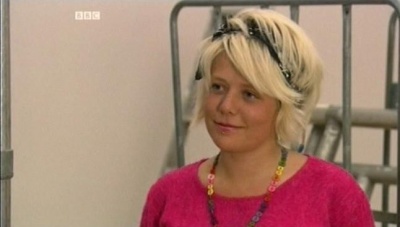 Champion exhibitionist Efa Thomas.
Web links
Phillip Moss, the commissioning editor, explains how The Exhibitionists came about.
Feedback