Weaver's Week 2019-04-07
Last week | Weaver's Week Index | Next week
Brief reviews on three shows this week. Later, we're looking at competitive cosmetics programme Glow Up, and at Al Murray's Pub Quiz.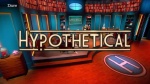 Hat Trick for UKTV, shown on Dave
Picture the scene. You are twelve years old, and your parents are driving you towards your summer holiday. There are roadworks on the M5, and traffic is moving at barely a crawl. The next exit – and your picnic lunch – is two miles away, it'll take you a good ten minutes to get there. To fill the time, and to stop your sister from playing her Spice Girls CD for the third time this morning, mother asks a hypothetical question.
"You have to live in a motorway services for a year, how do you cope?"
Fast forward twenty years. UKTV is a modestly successful television operator, and the Dave channel is its most visible success. There is space for another show featuring the Dave stars, but little budget beyond the talent fees. How are they going to fill it? Get Josh Widdicombe to ask,
"You have to live in a motorway services for a year, how do you cope?"
And that's the heart of the game. Comedians, all familiar faces to the Dave audience, engage in flights of fantasy and try to improvise their way into a sensible answer.
In the first half of the show, two of the panel fly solo with answers to the idea. The other two do battle against each other. There's a pairs round, where the couples confer on their answer, and James Acaster lives out the hypothetical in real life. The final round features a guest celebrity, who has been asked about certain scenarios, and given an answer: the panel's task is to match them.
James Acaster plays the part of referee, he asks the probing questions to try and deflate the scenario. He also awards points to declare an overall winner. It's a game show on this technicality.
The show stands and falls by the quality of its improvisation. When it works – as with Tom Allen's cheapo date in the opening episode – it really hits home. When the scenario doesn't quite gel together, it can be painful viewing. For this column, Hypothetical isn't a strong enough format to last a full hour, and the second half of the programme is significantly weaker than the first. For other viewers, it's the best thing on telly.
Hypothetical is a vehicle for established Dave talent, the usual comedians gad about and laugh with each other. If you're in the gang, you'll love it. Specifically, if you think Josh Widdicombe and/or James Acaster are the best thing since slice bread, you'll love it. This column is not in the gang, and we found the show to be trite and sufficiently dull to keep the fast-forward button handy.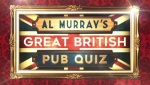 Avalon for Quest
A team trivia quiz, set in the confines of a well-lit pub. Where have they found a well-lit pub? All the ones near us are dark and gloomy, lit only by the flickering incandescence of the football on the megatron screen. Here, we can see the teams are on soft drinks (orange juice, with a few colas).
Anyway. The show begins with introductions. A lot of introductions: Al introduces his barstaff (Pointless celebrity Shaun Williamson, Kirsty Newton pays tribute to the pianist from Popcall), the guest captains, and the three players on both teams. It goes on a bit, and we find ourselves reaching for subtitles and the fast-forward button. There are no subtitles? Really?!
On the sample first episode, we begin with "One Too Many". Four things are shown, but one doesn't fit the description. Which is the Odd One Out? Paul Daniels made a primetime half-hour out of this concept back in the 80s, here Al Murray gets it done with in five minutes.
"What Is It?" tries to work out the function of a mystery object. "Photos from a place" gives photos from a place, and asks the teams to work out where they've been. Pub Quiz hasn't bothered with cryptic titles.
"Shaun's Nuts" is next. It's a category board quiz, hiding packets of peanuts behind some categories. You don't get this on QI, do you? Never have Stephen Fry removing his cover to show if there's a small and salty packet underneath.
"Orders at the Bar" sees the teams reach for the dressing up box, pretending to be their favourite pop stars. They're putting themselves in sequence of most number one singles. Putting themselves in order, gettit? "Split Faced" is four faces melded into one, with points both for identifying them and for working out the connection.
Some years ago, Al Murray had a "Pub Landlord" character. He used it on Compete for the Meat (UKTV Dave, 2011; Weaver's Week 2011-06-26) and on Fact Hunt (ITV, 2005).
For this programme, Al Murray plays himself, not his "Pub Landlord" character. What's the difference? The character was a caricature, insecure and barbed. The real Al is much more at home, positively revelling in his element, much more jolly. Another point of difference: Al doesn't have to do the hosting. Shaun Williamson is his Pointless celebrity friend, someone who we can believe knows all the answers.
Shaun comes to the fore in the penultimate round, "Beat the Barman". A player goes face-to-face with Shaun to name items in a particular category. First person to repeat, hesitate, or deviate from the subject loses. It's a tense finish, the two players stand centre-stage in a harsh spotlight, alone in their little world.
"Last Orders" is the inevitable quickfire buzzer round. Every show has to finish on a quickfire buzzer round, it's the quiz law, and anyone who objects will have to account to Anne Hegerty. The winners get a memorial tankard stuffed with twenty £50 notes.
Al Murray's Pub Quiz is a pub quiz on telly. The questions are accurate and interesting, and they're take advantage of the things television can do well. The programme can get a bit too blokey – this week's episode didn't have a single woman in a speaking role, and the middle rounds tend to be the boring trivia that's often masculine-coded. And, yeah, the title "Shaun's Nuts" isn't meant to inspire snack packets.
While it's billed as "comedy", we didn't see many deliberate attempts to make us laugh. The humour arose naturally and spontaneously from the situations, and from some sharply-written questions. And that made it funnier than the forced laughter of Hypothetical.
This piece was revised on 7 April 2019, when we found that Al Murray wasn't playing his Pub Landlord character.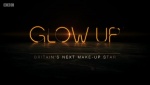 Wall to Wall for BBC II!
"The next make-up artist star", according to the subtitle. Stacey Dooley (investigative journalist and reigning Strictly Come Dancing champ) hosts a contest for champion cosmeticians. Stacey isn't alone, she's joined by Dominic Skinner and Val Garland, two established make-up artists. A guest judge joins the duo each week, allowing for fresh voices and different thoughts – and an unexpected crossover with Wie is de Mol.
The basic format is familiar from shows like Hair and Tattoo Artist of the Year: lots of tasks under time pressure. Some of them are flights of fantasy, some of them are technical tests, all are varied. Across the series, the ten contestants will be given a thorough examination.
The basic competition format might be familiar, but it's the presentation and attitude that makes the difference. We loved Hair because the judges told us what they were looking for, and were open to new ideas. We took against Tattoo Artist because the judges refused to challenge their own prejudices, and we found them negative towards the contenders.
Glow Up is somewhere between these stools: the judges know about the subject, and we can see in retrospect how they've reached their conclusions. But we weren't always guided as viewers, we didn't quite know what to expect, so we couldn't join in their decisions.
Every skills show needs a gimmick. Hair had its blockheads, Tattoo Artist began by throwing a dead pig on the table, Sewing Bee is set in the world of sewers. Glow Up has a "red seat": whoever the judges think did worst in the first challenge will sit in a red seat for the next one, and might suffer a time penalty as well.
Whoever's bottom of the heap after two tasks takes part in a head-to-head challenge, literally facing each other. Worst leaves, and everyone else comes back next week.
Technically, this show hits all the right notes. It's got a clear structure, does enough to explain its terms, and the editing tells a clear and comprehensive story.
This column doesn't tend to connect emotionally with skills challenges, particularly when we have little interest in the skill being tested. Glow Up is no exception: it leaves us cold, but we know we're missing the point. This is a show for its audience, and we're not in that audience. We're nowhere near that audience.
Not every show is one we can helpfully comment on. What we can say is how it meets basic criteria, that it tells its story and it seems to be fair even to a non-expert eye. That is the least we can ask; it is this column's failing that we cannot give more praise.
All four quarter finals have taken place. Yes, we expected another prolonged group phase, but no – the quarterfinals are a straight knockout tournament.
The first match ended in a draw, Time Ladies and LARPers finished locked at 16-16. Question of the night was a sequence on the lengths of legal years, because 1751, 1752, 1753, and 1756 all contained a different number of days. How long is a year? Depends which year. The Time Ladies had slightly the better of the match, and advanced on a tie-break.
No tie-break was necessary in the second match, Poptimists beat Durhamites by 30-18. The damage was done as early as Connections, as Poptimists scored on all their questions, and solved two of the Durhamites' for a bonus point. Unexpected appearance of the night was Ben Shepherd and the Tipping Point machine, cluing the Malcolm Gladwell book.
Ancient Alumni beat Brews by 28-19. The difference came in Sequences, where the Alumni completed all theirs after two clues for extra points. Our favourite question was a simple one, successors to Kings William I – IV.
This week, Dicers beat Birdwatchers by 22-19. This one came down to Missing Vowels, and a sweep of "People with two blue plaques in London" by the Dicers. It was the 300th episode, marked by Victoria appearing with a pinata donkey, which got smashed during the closing credits. Also getting smashed: viewers who conflated the children's poem "We're Going on a Bear Hunt" with Dante's circles of Hell.
The student quiz has completed its quarter finals. Edinburgh beat Bristol by 155-120. "Hope springs eternal", an early answer in a match that went one way and the other. Though Bristol had one more starter, Edinburgh did much better on the bonuses, and progress to their third semi-final in a row.
Darwin Cambridge beat Manchester The Team Everyone Wants To Beat (© Richard Osman 2015) by 195-120. A very strong start from star buzzer Jason Golfinos put Darwin up by 85 after the first picture round, and we might suggest that Darwin took their foot off the gas for the final minutes.
We'll cover the semi-finals of both competitions as they happen, with the finals scheduled for Easter Monday.
This Week and Next
UKTV is to split in two. Discovery will take over the lifestyle part: Freeview channels Home and Really, and the pay-tv channel Good Food. The company will also receive £173 million (€202m) from BBC Studios. The Beeb's commercial arm will retain ownership of seven general entertainment channels: Freeview networks Dave, Drama, and Yesterday; and pay-tv channels Alibi, Eden, Gold, and W. There are also co-production deals, and Discovery will have international rights to distribute the BBC's animals, adventure, and science programmes.
What does this mean for the viewer? Probably not a lot in the short term, though we expect Good Food will be merged into Discovery's existing Food Network. In the longer term, it might be easier for shows to migrate from BBC1 to Gold, and from Dave to BBC2. Anyone for an Only Connect – Taskmaster double?
The Celtic Media Festival announced its award nominations this week. Two games are up for the cup: Breaking the News in Radio Comedy, and The Unstoppable Prosiect Z in Children's Programme. Winners will be named at the event in Aviemore in early June.
BARB ratings for the week to 24 March
Coronation Street is still number one (ITV, Wed, 7.75m). Bake Off moves to the top of the game show pile (C4, Tue, 4.45m).
Following just behind are Pointless The Good The Bad and the Bloopers (BBC1, Sat, 4.25m) and The Voice (ITV, Sat, 4.2m). ITV's flagship singing show is less popular than a Pointless clip programme. That's not good.
The Chase is doing well (ITV, Mon, 3.95m). Sewing Bee tops for BBC2 (Tue, 3.6m), with All Together Now (BBC1, Sat, 3.35m), The Family Chase (ITV, Sun, 3.2m), and Catchpoint (BBC1, Sat, 3.05m) breaking the big numbers.
Race Across the World continues to improve, 2.6m for Sunday's show, up a third on the opening week's numbers. Great British Menu was less popular than we expected, 1.7m for the Wednesday launch show.
Top on the new channels: 8 Out of 10 Cats (E4, Sun, 605,000), Portrait Artist of the Year (Artsworld, Tue, 385,000) and a repeat of QI XL (Dave, Thu, 295,000). Next biggest new shows were the Comedy Central pair, Your Face or Mine (Wed, 245,000) and Blockbusters (Thu, 235,000).
Viacom is using Lip Sync Battle as easy filler on four of its channels. The show got 64,000 on Comedy Central's Wednesday night, and 40,000 on MTV for Saturday. 18,000 saw it at 4.30am Sunday on Paramount Network, and there were 4000 viewers on BET that Sunday evening.
It's the final of Côr Cymru (S4C, Sun), This Territory's Got Talent (VM1, Sun), and Race Across the World (BBC2, Sun).
While the quiz is in the semi-final stage, two of the University Challenge sport competitions have televised finals: the boat races (BBC1, Sun), and rugby (S4C, Wed).
Next Saturday has Pointless Celebrities on food (BBC1), and the grand final of All Together Now. ITV competes with a pair of very familiar shows, but has embargoed the listings so we can't tell you what's on.
Photo credits: Hat Trick, Avalon, Wall to Wall.
To have Weaver's Week emailed to you on publication day, receive our exclusive TV roundup of the game shows in the week ahead, and chat to other ukgameshows.com readers, sign up to our Yahoo! Group.