Weaver's Week 2019-06-30
Last week | Weaver's Week Index | Next week
We're back to Channel 4 daytimes this week. Later, the inevitable march of the Countdown finals, but first, can anyone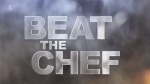 TwoFour and Motion Content Group for Channel 4, 27 May – 28 June
Channel 4's latest effort in the 5pm hour is a tasty confection. The famous food judge Andi Oliver hosts, personable and pleasant and a bit bossy.
The contender has one aim: go up against one of the house chefs, and produce a better dish. The four house chefs to beat are Mark Sargeant, Clodagh McKenna, James Tanner, and Frederick Forster. Should they remain in the contest, our player will always be up against the same chef.
There is a strict format to the challenge. A brief introduction to the player, a recap of what they've already done. Decide what tasty dish is to be cooked. Then there's 45 minutes of cooking, boiled down and reduced to about 5 minutes of television time.
Plate up, and serve the dishes to "The Food Jury", five gastronomes in another room. They know what dish they're eating, but not who has cooked which dish. After some very brief comments, each juror casts a secret ballot for their preferred dish.
Then it's back to the kitchen, where Andi is with the contestant and chef to find the results. If a single juror – any one of the five – has voted for our player, they've won money. What's more, they're eligible for the next round – though our player can cash out and take all the money they've won so far, if they wish. Should all the jury prefer the professional chef, it's game over and our contender leaves with no cash.
The rounds increase in difficulty:
A dish entirely of the contestant's choice
Contestant chooses one of three main ingredients to make something savoury
Contestant chooses one of two main ingredients for a sweet dish
Contestant and chef are lumbered with one main ingredient
House chef's signature dish
First round earns £100 per vote, then £200, £300, and £400. If the majority prefer the contender's dish to the chef's, it's a flat £10,000. While there's a potential £5000 in the opening rounds, most players who get that far are risking £1500 or so for the £10,000 jackpot.
It's clear that they're going for the fashionable "plucky outsider versus acknowledged expert" vibe, the same one we see on ITV's The Chase at the same hour. The underdog status is enhanced through Andi's commentary, and a brief video clip to introduce the player. Indeed, the first challenge is on the player's home turf, they literally get to pick their battleground.
As the rounds progress, the tasks are less tilted towards the player. A good cook might well be able to win something on their specialist dish; it would be exceptional to improve a master chef's own signature dish.
Does Beat the Chef work as a cookery show? To a point. There isn't enough information on screen to re-create the dishes at home, and Channel 4's website doesn't give the recipes. While there are plenty of vivid shots, people working hard in the kitchen, we can't make the same saltbeef sandwich with carrot 'n' pineapple slaw ourselves. Blue Peter knows how to include the audience, to let us work through the chocolate tortoise and see how hard it is. Beat the Chef chooses not to, and that puts a little distance between the viewer and the contestant.
Does Beat the Chef work as a game show? Again, to a point. The segments are fast and pacey, perhaps a little *too* fast. It feels like they're trying to squeeze just a little bit too much content in the time, and could remove something to improve the overall show. The contestants roll on from day to day, so if you like Jilly on Tuesday you'll want to tune in on Wednesday to see her next dish. They've chosen to have the same player in both halves of the same show, they could have had "first half" and "second half" operate as independent mini-shows.
The show has a story to tell. We get to know the contestant through their dish, through chats with Andi, perhaps through their reaction to certain ingredients. Through repetition, we get to know the chef, in the same way we got to know The Beast or The Osman on the other side. But we barely get to know The Food Jury: they're present all series, yet remain cyphers we cannot predict. As a contest, this is as it should be; as a viewing experience, it's not the best.
We've begun to plan the Weeks of the Decade, and cookery shows are going to fill up an entire instalment. At the moment, we don't think Beat the Chef will merit more than a brief mention: it's OK cooking television in a slot that has two excellent quizzes. There is a good format in there, and perhaps the show needs a longer slot to tell its story.
Yorkshire TV for Channel 4
Quarter-finals
Elliott Mellor beat Mark Decouto by 109-73. Mark put up a very good game, sticking with the top seed in the bulk of the rounds, and securing the winner "Proclaims". Elliott had already come up with "Desirous", and come close on two impossible numbers games. A mere (mere!) twelve maximum rounds for the first semi-finalist.
Dinos Sfyris took out Sandra Pilson by 118-71. The writing was on the wall before the first ad break, Dinos had a winning word and numbers game, and never looked back. Niners "Proactive" and "Farmhouse" came out, but his offer of "aerations" was disallowed – it's become a mass noun recently. Eleven maximum rounds there.
Brendan Whitehurst overcame Steven Turnbull by 58-57. "A bit of a lucky escape," commented host Nick Hewer. There were only 16 scoring rounds between the two players – both got an easy numbers, both got a safe six. There were a lot of disallowed words – "placates" isn't accepted as there's no verb, "quarted" and "scourage" are not words, "innovated" was misspelled. Steven spotted "Earwigs" and "Hooligans" as winning words, but passed on two numbers rounds. This game was ultimately decided by who made the less costly errors.
Maggie Barlow outlasted Fiona Titcombe by 98-78. Don't let the score mislead you: these players were locked together for the first eight rounds. Good words, great words, even when they were wrong, they were wrong in the same round. First blood fell to Maggie, spotting the third numbers, as she'd win the last numbers round. In between, Fiona had the sole winning word, "Sailors". The conundrum fell to Maggie, to cap a solid game of high quality.
Semi-finals
Maggie Barlow returned in the next game, to take on top seed Elliott Mellor. Elliott got off to the better start, throwing down "Oestriol" in the opening round. Maggie wasn't going to be beaten easily, and remained in terms for the next few rounds. Only when Elliott found "Cajeput" did he move further ahead. Those are, it says here, a weak oestrogen and an oil of camphor.
Maggie kept herself in the game through some judicious choices – she's great at spotting words from three-vowel selections, and knows three-smalls tend to produce flat rounds. But can she find a chink in Elliott's armour? She'd be better off playing the "Melodion", a small barrel organ that's Elliott's third winner. He also triumphs in the final numbers game, and solves the conundrum for a 120-80 win. The score flattered Elliott, he only declared three letters longer, and while he had 13 maximum rounds, Maggie had 10 maxes in defeat.
Dinos Sfyris and Brendan Whitehurst took part in the second semi-final. Dinos turned left in the second round, the winner "Upgrade" doubled the opponent's score, and trebled it when Brendan blanked on the numbers game. "Cooties" and "Swankier" both come up later in the game, mercifully distant from each other.
The gap increases when Dinos says "Metopic", part of the skull, and moves 21 ahead. But Countdown is a marathon, not a sprint; the leader then fails on a particularly taxing numbers game, and offers "odontal" which isn't there. The gap is down to seven, and Dinos needs to pull something out of the top drawer. "Portages". That'll do. That'll do marvellously. Dinos adds the conundrum, to win 103-78. Even with the two errors, Dinos managed 11 maximum rounds there.
The final
It's no surprise that Elliott Mellor and Dinos Sfyris start off tied together: these have been the two outstanding talents of the series, and match each other blow-for-blow in the opening round. It is a surprise that neither offered "Filatures" in the first letters game, that would be a massive blow to strike so early. Instead, the massive blow is struck by Dinos in the opening numbers, solving a pestulant six-small precisely. 26-16 to Dinos: game on!
Normal service is resumed after the break, as Elliott has the winner "Coalised". Normal service is broken again in the next round, as Dinos proves himself a "Treasure". With both players one off another stinker of a numbers, Dinos leads 41-31 at the anecdote.
Elliott's making lots of five-letter selections, perhaps hoping for more flexible sets of consonants than turn up. Dinos picks three-vowel selections, and one of them provides the winner "Goatish". After yet another reeking numbers choice, Dinos's lead is 62-45.
Big enough to allow Dinos a gamble. But "forestudy" is a word he made up earlier, allowing Elliott to close the gap with "Defrost". With nothing between them in the next few rounds, it looks like a crucial conundrum would allow Elliott to tie. And the numbers game is by far the most palatable of the day – six small, so there's an inevitable whiff about it, but solvable by both players.
So we have a crucial conundrum. HOTELBUBA. Is that even a word?
And it's Dino who buzzes on seven seconds to say "Tabbouleh!" That is a word. And it's Dinos who takes the title! 103-83 the final score, 11-9 the maximum count. We hope there will be a rematch deep into the next Championship of Champions, some years hence.
This Week and Next
Fifteen-to-One had its series final – and if we're to believe the rumours, the last in the current run. Three fell in the first round, and we slowly ticked off the others in the second round. Natasha Skeen kept one life to qualify; Andy Tucker and Barbara Thompson kept all three lives.
First blood to Andy, but Barbara takes the lead. Andy lost a life early on – that'll count against him in a tie. By half time, we see that Barbara has often taken the lead, been quickly pegged back by Natasha and Andy. Barbara stretches her lead through some excellent anticipation, guessing a royal from her birthday and a famous Rat Pack member. Andy pulls out some answers to draw close, Natasha falls some way behind.
With eight questions to go, Andy takes the lead once more, and extends to be two clear with six to play. From half a clue, he guesses a Cadbury chocolate bar – Bournville – and it's right! But Barbara will not be denied, it's absolutely level with two to play. Andy gets Stansted, and the final question -- goes to Natasha, who is in third place.
Andy Tucker wins by one question, 153 to Barbara's 143.
Incredible scenes on Monday's edition of Popmaster. The contenders beat us, getting 30 points on sets where this column did worse. But we were far better on the tie-breaks, we claim 11/20 as the contestants restricted themselves to one correct answer each. With the tie-break questions moving from "reasonably simple" to "even Phil Swern doesn't know this", Ken settled the manner in the most traditional way: toss a coin.
A tie, but no need for a toss in semi-final 2 of Radio 4's Brain. Caroline Latham was the only contender able to put together a string of two correct answers in the opening rounds, and had a five-point lead at one point. The questions fell towards Roger Luck, including a guess of "the Belarussian rouble", and cut down the gap. Bob Curry and Paul Milgate are not going to feature in the winner's circle.
There's two points between our leaders, reduced to nothing as Roger Luck picks up some bonuses. A guess of "penguin" gives Caroline the lead, but she drops her starter and it goes to Roger. He drops his starter, and it clangs to the ground unanswered. With no more points in the round, we have a tie. Knowledge that Taft was in office when the Titanic went down gives Roger Luck his place in the final.
BARB ratings in the week to 16 June.
Coronation Street remains the most seen show (ITV, Wed, 7.35m), with Love Island still the top game (ITV2, Sun, 5.6m).
Next on the top game shows list are The Chase (ITV, Wed, 3.7m) and The Voice Kids (ITV, Sat, 3.6m). The Hit List was BBC1's biggest game show (Sat, 3.39m), just ahead of Pointless Celebrities (Sat, 3.38m).
Bake Off The Professionals ended on Channel 4 (Tue, 2.1m), and Mastermind concluded on BBC2 (Fri, 1.45m). Taskmaster continues to rate brilliantly (Dave, Wed, 1.27m).
Beat the Chef had 595,000 on Monday, it's been building its audience through the run and we hope this earns a renewal. It's already ahead of The Fabulous Iain Stirling's Celebability (ITV2, Wed, 525,000), and streets clear of BBC Cardiff Singer of the World (BBC4, Sun, 170,000).
ITVBe's experimental Groundhog Date pulled 52,000 (Thu). Artsworld might be nearing the end for Master of Photography (Tue, 66,000), that's a poor return for an expensive show.
Two new shows from Channel 4 this week. Kirstie's Celebrity Craft Masters (weekdays) sees Kirstie Allsopp challenge famous faces to do something crafty. In the Friday night post-pub slot, Shipmates O'Mine sees twentysomethings party on a lavish cruise liner, and compete to be the most popular team. Also in the Friday post-pub, it's Al Murray's Pub Quiz (Quest) and BBC New Comedy Award (Radio 4 Extra).
Something more restrained on Channel 5, The Great Garden Challenge (Tue), where Nicki Chapman and Diarmuid Gavin transform unloved spaces.
Photo credits: TwoFour and Motion Content Group, Yorkshire TV.
To have Weaver's Week emailed to you on publication day, receive our exclusive TV roundup of the game shows in the week ahead, and chat to other ukgameshows.com readers, sign up to our Yahoo! Group.