Ashleigh Butler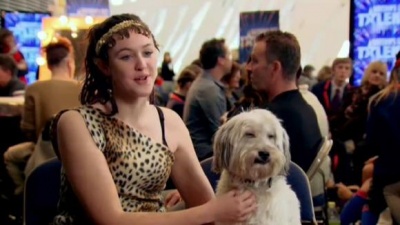 Biography
Ashleigh shot to fame on Britain's Got Talent in 2012, when she won with her performing dog Pudsey. Ashleigh had trained Pudsey to jump and dance on his hind legs.
This success, and the way everybody loves a performing dog, meant that the pair were in high demand, giving guest performances on shows as diverse as Blue Peter, Red or Black, and The Alan Titchmarsh Show. Riding their celebrity, Ashleigh and Pudsey gave their expertise on other ITV shows about performing dogs, and published Pudsey's life story.
Trivia
Pudsey was a bichon frise—border collie—Chinese crested cross. He died 20 July 2017.
Books / Tapes
Web links
Feedback