Britain's Brightest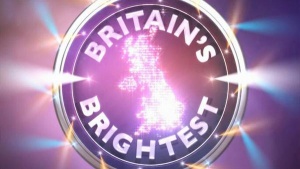 Host
Broadcast
RDF Television for BBC One, 5 January to 9 February 2013 (6 episodes in 1 series)
Synopsis
According to the blurb, contestants use the power of their minds to tackle a series of challenges, testing emotional intelligence and processing speed, deduce personal information about a crowd of strangers, and a multitasking challenge - Stop The Clock - decides which player progresses to the final.
If you can help us to expand this entry, please provide as much information as possible, using the feedback form below.
Champion
Andy Thomas
Web links
The show publicised the hashtag #brightest.
See also
Britain's Best Brain, a 2009 Channel 5 show covering similar ground.
Feedback