Iain Stirling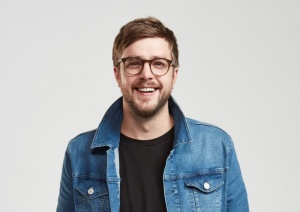 Biography
Edinburgh-born presenter best known for narrating the rebooted Love Island.
Got his break presenting from the office between CBBC shows, and juggles his television career with stand-up comedy.
Trivia
Stirling is the partner of Laura Whitmore.
He should not be confused with Ian Stirling, the long-serving Westward and TSW continuity announcer and West Country Challenge team captain.
Books
Web links
Feedback