Jack McLaughlin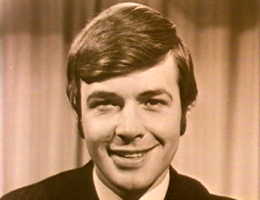 Biography
Glasweigan pirate radio DJ who found his calling at Radio Scotland (no relation to the BBC station) with a popular Ceilidh programme. He later found himselves presenting a fair few TV game shows amongst other things.
He latterly ran an internet broadcast station by the name of Radio Scotland Worldwide.
Trivia
Known on Radio Scotland as Yak MacFisheries.
Tried and failed to outseat former employees Grampian from the ITV North Scotland franchise in 1991 with his Channel 3 Caledonia consortium. They failed to pass the 'quality threshold'.
Feedback