Ready to Mingle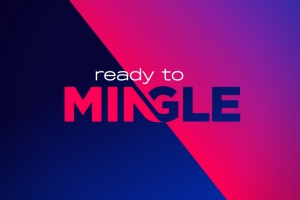 Host
Broadcast
Potato for ITV2, 6 to 25 September 2021 (19 episodes in 1 series)
Synopsis
An ITV press release said,
Hosted by comedian Katherine Ryan, the series will follow a single girl in the search for her perfect partner, as twelve male suitors compete for her affections and the chance to win a big money prize.
However, in a mischievous twist, not all the boys are single with a number of them being guided by their partners in pursuit of the prize. Taking up residence in a luxurious house, the single girl will get to know all the boys through activities, games and dates, eliminating each boy one-by-one until her "dream man" remains. Which boy will be left standing? Can she suss out who is the real deal? They may not all be single, but they're all Ready to Mingle.
If you can help us to expand this entry, please provide as much information as possible, using the feedback form below.
Trivia
Aired every weeknight at 9pm, a slot recently used by the very successful Love Island.
A recap of the week, Ready to Mingle: No Filter aired on Saturdays at 9pm. The finale was followed by a The Reunion episode.
Ratings were execrable - the launch was watched live by 120,000 viewers (consolidating to 250,000 after a week on catchup), while its 25 September finale averaged 40,000 live viewers. To put this into context, Channel 4 - who were suffering from technical problems as a result of an activation of the fire suppression systems earlier that day at the broadcast centre of Red Bee Media, which transmits all of their programmes - managed the same number of viewers with an hour-long fault (i.e. a blank screen). Still, someone must have liked it, since it was exported to Germany and Hungary under the name - we can barely say this with a straight face - Make Love, Fake Love.
See also
True Love or True Lies, an earlier MTV series which threw couples together, except some were faking it.
Fool Around..., E4's 2004-5 attempt at the same basic concept.
Feedback