Sing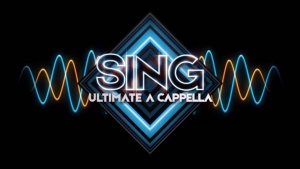 Host
Broadcast
Fizz for Sky 1, 6 October to 10 November 2017 (7 episodes in 1 series)
Synopsis
A contest for a cappella vocal groups. Cat Deeley presides over a friendly elimination, to bring out the best choir.
Each show contains three competition rounds. We begin with a two-song medley, during which each choir introduces itself through a video piece. There's a set of performances based on the work of one superstar, before the two finalists deliver a medley of their own. The winner comes back for the final.
Sing had masses of ambition. Performances used the whole theatre - on stage, in the aisles, on the balconies, and in the foyer. The show's conceit - every sound comes from someone's mouth - spread into the guest stars, who sung over vocal harmonies. The video wall was present, no talent show of this era would be complete without one.
For all this ambition, Sing didn't catch the popular imagination. It went out at 9pm on Friday, repeated at 6pm on Saturday. The target audience might well be rehearsing or performing or out with friends during both of these times. Sky 1 is no longer a mass-appeal channel, and Sing is more demanding than the regular evening fare of superhero shows and The Simpsons.
A shame that all the ambition wasn't rewarded.
Champions
Vadé. Their prize included a session at Abbey Road studios and a single released into the Christmas market.
Theme music
Every sound comes from someone's mouth, so there's no recorded music. Where a theme would normally go, we have a brief performance from the house band Sons of Pitches.
Trivia
Listed in some sources as Sing: Ultimate A Cappella. Working titles included Sing It! and Pitch Perfectly.
The show's resident choir was The Sons of Pitches.
The panel of judges was Ben Sawyer, Rachel Mason, Aaron Lee Lambert, Joanna le Strange, and Carol Pemberton. Their marking criteria were Vocals (technical expertise), Musicality (rhythm and dynamics), Interpretation (put the group's own stamp on the song), and Performance (stagecraft unrelated to singing).
Viewing figures were poor, dropping from 500,000 for the opening episode to 130,000 by the final heats. The last two heats aired on 3 November, allowing the final to move up to 10 November.
See also
Weaver's Week review, which also compares Sing to the BBC's Pitch Battle from summer 2017.
Feedback