Starshot
Host
Broadcast
BBC 2, 25 March & 1 April 1986, 10 September to 22 October 1987 (9 programmes in 2 series)
Synopsis
Pro-celebrity clay pigeon shooting, with golden era Mike Smith, Ian Botham and Suzi Quatro among the guests. As we understand it, "Starshot" is actually the name of a particular type of clay pigeon shooting - the fact that this series happened to use "stars" of a different type is just a bonus.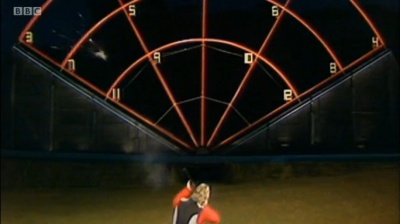 Good shot, Mister Botham!
As was all the rage at the time, this BBC-broadcast competition had commercial sponsorship. The 1986 contest took place at Hever Castle for the Budweiser Trophy (with separate men's and women's events). The more substantial series in 1987 was at the Littlecote Manor, Berks competition and was sponsored by Daihatsu.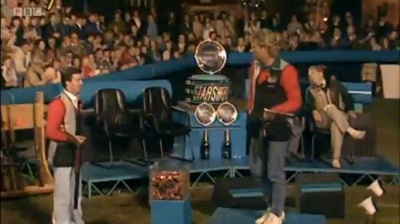 A lavish display of silverware
Trivia
The second series was broadcast less than a month after the Hungerford massacre.
Inventor
David Maxwell
See also
Feedback