The Button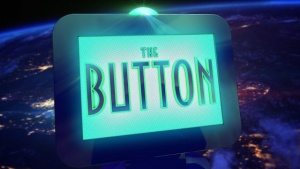 Host
Alex Horne (voice of The Button)
Broadcast
Avalon for BBC One, 20 April to 8 June 2018 (8 episodes in 1 series)
Synopsis
Back in the early years of the century, TV shows encouraged us to "press the red button for playalong fun". Now this fashion has passed, the button has popped out of the television set.
Five households have agreed to play The Button's game. Their homes have been rigged up with cameras, and over the course of the day they'll play five fun challenges.
Challenges of skill, intellect, determination, and outright silliness. Name as many countries of the world as you can. Find someone called Gary. Stand in a silly position.
Each challenge is worth more money - £1000 for the first, £5000 for the last. Only the winners of each show can take their prize and leave the contest, and the winners are offered a bonus of £10,000 to come back next week. Everyone else stays to play again: like on Going for Gold, victory is the only escape.
The Button is fun and feelgood. Alex Horne announces his presence with a cheery "Hello, households!", and the programme is cut to show all the interesting bits. We don't need to see all the waiting around, so we don't. Alex also banters with the contestants, and will react to something someone said.
By keeping the same teams from week to week, we're able to draw out some of their personalities. Loud screaming from one household, a string of defeats for another. The producers cast some very diverse households, with different ways of thinking.
Inventor
Original concept by Tris Cotterill. Developed by Alex Horne and Andy Devonshire, also responsible for Taskmaster.
Title music
Studio 13 and Richard Thomas are credited as "Composers".
Trivia
Voted the Best New Show in this site's Poll of 2018.
Scheduled at 8:30 on Fridays. To give you an idea of how inappropriate that slot was, the fourth episode actually rated higher when it was repeated at ten past midnight around 28 hours later, after the Eurovision Song Contest.
Web links
See also
Push the Button, an Ant and Dec family game from earlier in the decade.
Feedback