Top of the Farm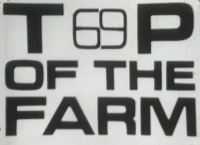 Host
Co-hosts
Liz Phillipps
Broadcast
Special, BBC1, 31 December 1967
BBC1, March? to 13 April 1969 (As part of Farming)
Synopsis
Quiz spin-off from the long-running series Farming, billed as "an agricultural battle of wits". Little remembered today, but a few brief and sadly cropped clips turned up in a BBC Four documentary about countryside-themed TV in 2011.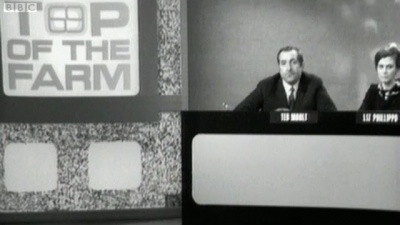 Ted Moult, the face of farming in the 1960s
From the little we have to go on, it appears it was quite a specialised quiz, not the sort of thing that non-farmers could easily play along with.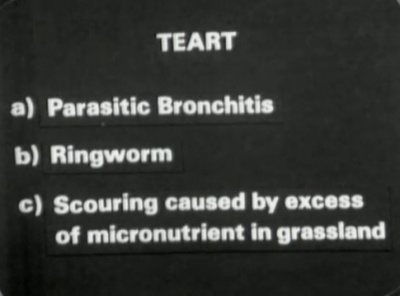 What causes the disease in cattle known as teart? (It's c.)
If you can help us to expand this entry, please provide as much information as possible, using the feedback form below.
Pictures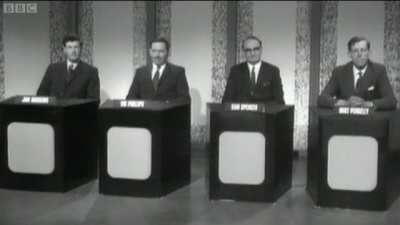 Here are our contestants.
Feedback