Weaver's Week 2017-03-19
Last week | Weaver's Week Index | Next week
"You should have been a revivalist preacher."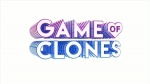 Youngest for E4, from 27 February
"Everybody has a type," claims the opening blurb. We agree: a nice monospaced typeface with clear letter forms.
But they're not talking about written type faces, they're thinking about dating. Coupling. Getting together, and getting off. Across a week, E4 will show one person and eight potential dates.
To start the week, our star spends a few minutes designing their perfect date. How tall, how buxom. What sort of hair, what colour eyes. And what outfit will they wear? The producers put up billboards to find this person, and we have the big reveal.
Here's your date. And another. And another. Eight in all. Hence the title: all of the potential dates look the same, just as described by the chooser. It's as if they'd been cloned from one master template.
Game of Clones has a decent idea at heart: when everyone looks the same, decisions will have to be based on what's inside. But after this strong start, the show has little new to offer.
The eight clones and their chooser live in a large house somewhere near the M25 in Surrey. The first day continues with some speed dating, each clone spends a few minutes with their picker. From this alone, the picker is to reject someone.
On later days, the picker will arrange activities they hope will give further insight into their possible dates. Best performance is rewarded with some alone time with the picker on the way back to the mansion.
Each show concludes with one or more dumpings. The mechanism is designed for television: the clones gather in one room, and some are sent SMS messages to meet the picker elsewhere. Chosen clones get one final chance to plead their case, and one will continue in the contest. The producers get clear and natural shots of everyone's reactions, and it feels almost natural.
The contest changes later in the week. The final four each spend some time with the picker, doing an activity they think will impress. And before the final choice is made, the picker can bring in some friends and family to grill the potential dates. This feels a whole lot more formal than Meet the Parents on ITV last year. It's certainly less entertaining.
Truth to tell, Game of Clones doesn't impress us much. We're not in the target audience, and we don't much enjoy dating shows at the best of times. But after putting in so much effort, the show doesn't make much of its gimmick. "Here are eight identical copies of the same template. We're going to leave our USP in the background for the rest of the week."
After the initial introductions – squint and it's a bit like the Without Prejudice? opening round – the next couple of days are wasted. We don't know the clones enough to tell their personalities apart, and their similar appearance makes it difficult to discern differences. Only on day four, when the clones introduce their own ideas, do they get any sort of identity.
There's a good idea at the heart of the show, and elements we really like, but Game of Clones spends too long in blandsville for its own good.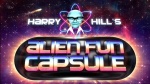 Nit Television for ITV, from 2 March
"The world is under attack from aliens! Hope is fading! More details on the News at Ten Thirty with Tom Bradby." But by then, the planet could be lost!
Wait, here comes a demand. "Prove you're worth saving. Provide a capsule of all the best that human civilisation has to offer."
That is the bizarre conceit of Harry Hill's new panel show. Demonstrate that people of Earth appreciate the same humour, the same silliness, the same knockabout fun as these space invaders.
In execution, it's a panel game without a regular game. It looks like a panel game – Harry sits between two long desks, there's a pair of people on each side. At a glance, this is every panel game since the invention of Have I Got News for You.
But then we look at the content. It's free-form meandering around the idea of "what makes funny". Each show's efforts are tailored to the guests. For example, Lorraine Kelly faced a round of "Scottish or Soviet", working out whether phrases like "Moscow" or "Nicola Sturgeon" were from Scotland, or were from an artificial political union that jealously guarded the integrity of the overarching sovereign state against the people's wishes.
"Yes, comrade, Vasily did nick all our sturgeon."
Eamonn Holmes and Judith Chalmers tried to guess the auction prices of their own signed photographs. The show has recurring jokes through the edition. And, like Harry Hill's old TV Burp show, each programme ends with a big song-and-dance number.
So, why are we reviewing this show? If you squint in the right way, and will a game into existence, we can just about see one. Rounds like "Scottish or Soviet" have a win and a loss; these conditions are demonstrated by items appearing out of an oversized sporran, obviously.
"Probably should have some point scoring, in case we try to sell it abroad."
But even if Alien Fun Capsule isn't a game show, it tells us something about the genre. We'll compare it against ITV's other panel show at the moment, Play to the Whistle.
Play to the Whistle is a very conventional panel show. It's got defined rounds, there are clear winners and losers from each round. Scores can be kept from each round, and an overall winner declared. And, of course, Play to the Whistle does exactly that.
Alien Fun Capsule doesn't. It has segments rather than rounds. Some of these segments can produce a result. Others, like the song-and-dance number extolling the virtues of Coventry Indoor Market, are beyond any sort of score.
Alien Fun Capsule is refreshing and bracing. It's different, we never know where the show is going next. On Play to the Whistle, we know roughly where each segment might head. The thrill isn't the unexpected, it's being able to predict how Romesh Ranganathan will try to deliver a punchline.
That's the genius of Harry Hill, he's able to riff from one subject to the next without jarring or changing gears. There's invention, there's natural laughter, we get a sense that the show can go anywhere and do anything.
In execution, we reckon Alien Fun Capsule is closest to early I'm Sorry I Haven't a Clue. We're thinking improvised jazz, buffed up by television editing. And by "early" ISIHAC, we mean anything before Jon Naismith took over the producer's chair circa 1990, and formalised most of the rounds.
Alien Fun Capsule, the most unexpected and rewarding entertainment on ITV. Beam this up, and we're all safe from invasion.
Phew, close one. Sit back, relax, unwind.
This Week and Next
We're very sorry to report the death of David Cooper, a game show fan, puzzler, and schedule co-ordinator on CITV, ITVBe, and ITV2. David was an ardent fan of the shows we call game, he provided the fandom with insider information and took on board the constructive comments from viewers. He also wrote the occasional Wandering Puzzler blog. A graduate of ITV's Enabling Talent scheme, he remained at the Leeds office until his death last week aged 33.
Channel 5 will revive Blind Date. A month ago, we mentioned rumours, and now have a press release on Channel 5 headed notepaper. Paul O'Grady will host. The sliding panel and three questions will return, and casual heteronormativity has been left in the past. And those are the facts, the few we know.
Breadxit Latest. After a game of ping-pong, Channel 4's fearsome controller has gained permission to move Article 50 piles of money. Receiving the filthy lucre are Channel 4 insiders Prue Leith (My Kitchen Rules), Dame Sandi Toksvig (Fifteen-to-One) and Noel Fielding (The IT Crowd, Nathan Barley). Paul Hollywood will also be on the judging panel. Bake Off will be coming to a repeats channel near you in the autumn.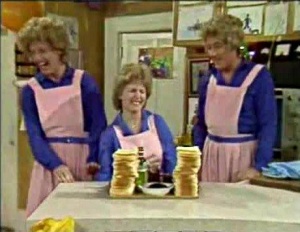 It is not immediately clear if elimination will be decided by a round of The Sandwich Quiz.
On the left side of the Atlantic, Buzzerblog tells us about some intriguing formats being worked on by specialist games channel GSN.
In DI Why? teams follow instructions to build furniture and assemble bookcases – all against the clock. We hope they play it for laughs like on The Generation Game.
The Tower combines trivia with classic tile-matching puzzle games; a bit of a sketchy description there.
And they're planning to make their own version of Pointless. Well done if you got that at home.
Speaking of pointless endeavours, The Chase on Friday set new records for pointlessness. Mark Labbett had a final round for the record books, catching contestant Eleanor with 108 seconds left. Defending £1,000, Eleanor had set a target of 3.
University Challenge continued its group phase, with Warwick and Wolfson Cambridge. Wolfson won by 205-175. That was a remarkable comeback from Warwick, reducing a 130-point deficit to almost have victory in their grasp. Solid bonus rates this week – 16/29 and 21/33 kept the scoreboard ticking over.
Two notes from our xenophobic counter-tournament, where "foreign" students are edited out. Amongst these sides, Warwick win by 140-0, as Wolfson without Monkman and Yang is literally pointless. But in this hypothetical tournament, Wolfson lost their opening match to SOAS, and we reckon SOAS would have won against the trio from Warwick by about 200-140.
We had massive amounts of irritation during this week's Only Connect (2). Not from anything on screen, but from the unstable DTTV signal. It falls over at the slightest breath of wind, in a way that analogue signals simply didn't. We are not convinced it's an improvement over the prior system.
Trying to get a picture that didn't sound like a raspberry blower meant that we missed most of the first round. But we didn't miss the Verbivores sounding the Five Point Klaxon, recognising the name and location of an artwork attributed to Banksy. They led 9-2 over the Psmiths.
Threes each side during the Sequences round, on formations of the letter A and the Germanic musical scale model. Verbivores were perhaps lucky to pick up a bonus on the HTML box model. Victoria praised Alan Johnson's autobiography, which we found dull and predictable and self-aggrandising. 16-5 to the Verbivores.
Is there anything the Verbivores don't know? Prince songs: "Kiss" and "Cream" were beyond their ken. Psmiths were close with "Pirates called Jack", but it was Pirates of the Caribbean characters. Missing Vowels was basically a draw, and the Verbivores win by 25-15. They remain in the contest, the Psmiths leave us tonight.
BARB ratings in the week to 5 March.
Call the Midwife (10.4m BBC1 Sun) remains the most popular show; Broadchurch (10.3m ITV Mon) also joins the Ten Million Club. Saturday Night Takeaway (7.7m ITV) remains the most popular game show.
BBC The Voice (5.6m ITV Sat, 4.15m Sun) moved into the live performances, and lost viewers. Pointless Celebrities (4.3m Sat) was BBC1's biggest game, just ahead of The Big Painting Challenge (4.2m Sun). Let's Dance for Comic Relief (3.75m Sun) returned, and just beat The Chase (3.45m ITV Mon).
BBC2's top game was University Challenge (3.1m Mon), ahead of The Great Pottery Throw Down (2.6m Thu) and Antiques Road Trip (1.85m Tue). Only Connect (1.85m Fri) continues to struggle at the hands of careless schedulers. The Mastermind final (1.7m Fri) was also below average. Robot Wars (1.6m Sun) returned, but to a very poor figure...
...beaten by The Jump (1.65m C4 Sun). The Story of Bruce Forsyth (1.05m C5 Sun) pulled a good audience for its channel.
On the new channels, Release the Hounds (445,000 ITV2 Thu) beat Hell's Kitchen (405,000 ITV2 Tue) and Come Dine with Me (340,000 More4 Sun). A very good score for America's Next Top Model (310,000 UK Living Thu).
In Ireland, Dancing With the Stars remains the top game, pulling 420,000 (RTE1 Sun). Home of the Year also does the business (330,000 RTE1 Thu). Lower down, Ant and Dec do well (175,000 TV3 Sat), The Voice struggles (110,000 TV3 Sat), and Dragons' Den falls (55,000 RTE2 Mon). Celebrity Masterchef (TV3, Thu) may have been at the semi-final stage, but it had fewer than 50,000 viewers.
Back to BBC1 daytime: The Code, a superior quiz show. Back to ITV daytime: Chopping Block, Rosemary Schrager and John Whaite's schooling show. Back on BBC4: Young Dancer (Fri).
Last in the series of The Big Painting Challenge (BBC1, Sun) and of The Great Pottery Throw Down (BBC2, Thu).
Photo credits: Youngest, Nit Television, ITV Studios, TVS, Potato.
To have Weaver's Week emailed to you on publication day, receive our exclusive TV roundup of the game shows in the week ahead, and chat to other ukgameshows.com readers, sign up to our Yahoo! Group.