Weaver's Week 2019-05-12
Last week | Weaver's Week Index | Next week
This column has a small problem. Well, not a problem, more an observation. It's this: we've not been heavily critical of a new show in ages. While we've criticised some shows, and offered ways they could be improved, none of them have left us thinking "that's an hour we're never going to get back". Last show to make us think that might have been For Facts Sake, six full months ago.
But we're surely going to find something execrable in this week's pair of reviews. Coming up: Matt Richardson has a very heavy night, but first it's Yet Another Collectables Show.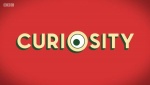 Hungry Gap Productions in association with Century One Films for BBC1, 1-19 April
Antiques shows are the bane of our life. By number, there's enough to give over a full write-up when we reach the Week of the Decade, but there are really only two formats. The "buy it cheap, sell it expensive" challenge, and the "demonstrate your knowledge of antiques" challenge. Curiosity is in the latter category.
Paul Martin hosts the show, a larger-than-life character dressed in his trademark cravat and morning suit. Flamboyance is his middle name. For the programme, he's joined by two pairs of players, in a set full of knick-knacks and bits and bobs and oddities. The main set is a primrose yellow, bright and inviting; the slightly shabby whites of the doors stand out.
After a very brief introduction to the teams, we're on to the first round. How much is this item worth? Paul whips out one of his geegaws, quickly describes it to us. The teams have a proper auction to determine its value. "Do I hear ten pounds? Twenty? Fifty? Sixty? Sixty five? Going once, I will sell, going, sold."
But what's it worth? What is the independent valuation of this item? Have the buyers got themselves a bargain, and won the round? Have they paid too much, and allowed victory to slip to the other side? One of the sides is the winner, and they get first pick of two rooms: "So Last Century" and "Den of Antiquity". As the names suggest, each room is themed: "So Last Century" is all about the years beginning 19--, "Den of Antiquity" goes even further back.
In each room, there's a challenge for the teams. In our sample episode, it's to spot the two items that were not made in the 1950s. Spot them and put them to one side. They've got two minutes from the instant they enter the room.
Hang on. Locked door. Challenge behind it. Time limit. Flamboyant host, who mugs to the camera while the contestants are doing their thing. Step aside, Richard Ayoade, we have a new The Crystal Maze host.
After the two minutes are up, Paul goes into the room, and discusses the result with our teams. Were they right to set aside the glass vase and the toaster? Should they have put aside the cutlery, or the crockery, or perhaps the coffee pot? Paul explains, briskly and concisely, why each item does or doesn't belong.
Afterwards, the team go to the Curiosity Cabinet to select an item. If they won the challenge, it's an item for their collection; if the team lost their challenge, it's an item for the other team's collection. Whoever has the more valuable collection at the end of the game will win the show, and potentially a prize.
We viewers get to see the value of the three items in the cabinet, but the contestants aren't told this information – not yet. The cheapest item is about £10, the most expensive £100.
And the show continues – the other team go into the other room, play their game, and pick an item out of the Curiosity Cabinet. The two items rejected by the other team are still there, along with a new item.
There's a second round, just like the first. As a bit of variety, the third round is in "Collector's Corner", a nook where the day's special guest talks about his passion and sets a challenge based on it. Can you, for instance, identify three real ear trumpets from these six items?
It seems to be mandatory for every show to have a richardosman, someone to do the administrative chores the host cannot complete, and someone who can banter with the host. Other shows to feature a richardosman include The Code (Lesley-Ann Brewis), Beat the Internet with John Robins (Sunil Patel), and Last Commanders.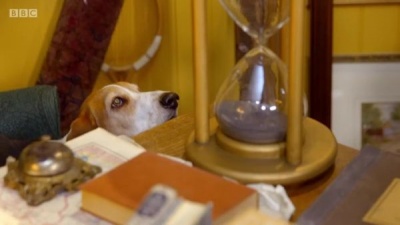 The items out of place were the glass vase (1970s) and the coffee pot (1960s). Well done if you got me a bone.
On Curiosity, the richardosman has gone to the dogs. Specifically, Maggie, who plays the character of Baxter, a dog that keeps time and barks when the two minutes are up.
Anyway, there are now five items on the tables. Each team now gets to pilfer one item from their opponent's collection, and claim it as their own. In theory, you'll want to nick something the team chose for themselves, but it could be that you had to give them something quite decent because all the items in the cabinet were valuable.
After all this swapping around, Paul talks through the items in everyone's collection, and gives the correct prices. Which team has the more valuable collection? They are the winners.
And they have one final choice to make. Leave with the value of their collection, or take a look inside the cabinet. Can our winners pick the most expensive of the three new items? If they can, they'll win a full £1000; if not, they leave with the same nothing as the team they've beaten. Pretty much everyone goes for the final challenge, it's a one-in-three shot at turning £200 into £1000.
Overall, we've really enjoyed Curiosity a lot. We particularly loved Gordon Whistance's set, it's a detailed and cluttered backdrop, really sets the era just from a glance. Bright and airy, or dark and wooden, or like a workshop, just right for the items and the ambience.
Paul Martin is a divisive figure, we know at least one viewer who won't watch any show with Paul in. We find his enthusiasm infectious, and the asides to camera explain what the team are seeing as they're seeing it; we might not be able to play along, but we can empathise with them.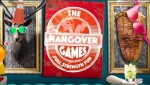 Little Gem for E4, 26 February – 1 May
So surely, surely, this column is going to dislike a show predicated on heavy drinking. Right? Wrong.
The Hangover Games is a morality play. It takes a group of friends, and sends them on a night out. They're filmed drinking, dancing, drunk-dancing, often snogging unexpected people, perhaps a late-night kebab, and eventually back to their rooms.
All this is done on the pretence of filming an E4 reality series Our Night Out, and it's the sort of thing E4 could make a reality series about. Could, but isn't. Early the next morning, Matt Richardson wakes them up, and gets everyone dressed and awake.
Matt is bright and alert because he hasn't been drinking more alcohol than he can remember. Our players did drink more alcohol, and are now paying the price for it. Dehydrated, confused, hungry, and in no fit state to appear on television. Last night was fun, but now you're going to pay the price for it.
Each episode has a different selection of challenges, following a similar template. After we meet the team, Matt joins them in a street somewhere. He asks them to walk to the pop-up studio, but in an unconventional way. In "Walk of Shame", the group might be blindfolded, or wearing five-inch heels, or just be chased by club bouncers. The usual activities for this time on a Sunday morning.
Round two is usually on the theme of, "So, what did happen last night". A discussion quiz if we're unlucky, a round involving electric shocks if we're really out of luck. If our fortune is in, it's a game where they re-create the dancing moves they performed last night.
After the break, there's a physical challenge. It might be drinking the liquefied contents of the kebabs they ate last night. Or some drink pong, bouncing balls into cups that might contain something horrible.
What happened next is the next round. A test of memory, it might ask the team to remember what was unusual about their takeaway, such as a whipped cream kebab served by someone off of The Only Way is Essex. Or they might show some footage from last night, stop it, and ask what came next?
"Hangover Hell" is the final round, during which one of the team undergoes a nasty forfeit. We're talking shaved heads, licking beef paste off a real person, or hanging with an increasing crowd of smelly commuters. The rest of the team write down answers to questions about the evening, and must all agree on the correct answer to win the point. The round stops after ten questions, or when the team member pulls out of the forfeit.
As is established practice, Matt doesn't host alone. His richardosman is Ken Cheng, a comedian and nerd stereotype. Ken keeps all the answers, ignores the physical tomfoolery, and keeps score. It is a contest, they do hand out money – £200 for winning each of the first four challenges, £20 per question in the final game.
In the grand scheme of things, The Hangover Games can file alongside Wild Things and Sorry voor Alles, shows where existing relationships are tested in unorthodox and imaginative ways. And it looks fiendish to stage: they've got to write the questions, concoct the challenges, and sort out the footage overnight while the contestants sleep off their night out.
While too much alcohol is not a good idea, this show is sympathetic to its participants. It's all done in a friendly manner, Matt clearly wants the teams to win as much as they can. This positivity shines through, and we end up rooting for the players. It's cheap and it's cheerful, and draws out the relationships really well.
Mark Decouto was champion when we last looked. He notched up six wins, a performance that puts him on the cusp of the finals. His play was solid. There were one-day winners Dave Butt and Andy Myerson, split by two-day champ Huw Davies.
Then came Fiona Titcombe, an assured player who was rarely bettered in her octochamp run. Perhaps a weak numbers game offers room for improvement. Katie Walvin won three games, and Sandra Pilson has taken this week's matches with some very decent performances.
Frankly, we've seen nothing in the past two months to jeopardise our expectation of a Dinos Sfyris – Brendan Whitehurst final. There's still two months of this series to go, and we'll cover more in four weeks.
Semi-final 2
Amit De took Edinburgh as his specialist subject. All of it: the finances, the railways, the festivals, though no mention of the May Day celebrations. 9 points.
Andrew Brewer had the Life and Career of Ulysses S Grant. Andrew remembers his notes when he recalls the cabinet minister "Fisk", but he can't quite remember his own handwriting – the chap's name is "Fish". By such small tokens might the contest turn. 8 (1 pass).
Linda King has another big subject, Pop Music of the 1960s. Big, but perhaps manageable. The questions are difficult: Radio 2's Popmaster would put most of them in the "too hard" box. It's an achievement to hit 7.
Dave Cowan offers the Life of Aneurin Bevan. Oh, shut up Humphrys, Bevan didn't dream up the NHS. This show isn't about you, it's about the questions and the contenders and never, ever, about the host. Ahem. A strong round has one error late on, and scores 10.
Oliver Forrest tells about the Fiction of John Steinbeck. Grapes of Wrath, check. Of Mice and Men, check. Two big books, two questions down. Not quite perfect, but 8 keeps him in contention.
Remember when Simon Le Bon's yacht Drum capsized, and he had to be rescued? Linda King does: once a Durannie, always a Durannie. Remember Rasher the Pig? Linda King does: never be without a Beano. It's a strong round, closing on 19.
Where else would you use a solvent to clean clothes other than in dry-cleaning? The clue is in the questions. Andrew Brewer never quite builds up the momentum he needs, and closes on 16 (3 passes). Oliver Forrest gets the first question right, and for a full minute that's about as good as it gets. He confuses the work of Charli XCX with that of Dua Lipa (an easy mistake), but suddenly a question about Black Panther snaps him into the precision he needs. All just a little too late, and the final is 16 (1 pass).
Amit De confuses the Isle of Man with the Isle of Wight, doesn't know blind baking, and is unaware of wallflowers. That's a long time to get the first answer, and puts him behind the curve. The round isn't helped by Humphrys's rubbish attempt to do the "Oh my gawd, they killed Kenny! You blighters!!" catchphrase; wrong accent, and shorn of the last two words. Don't give up the – actually, do give up the day job. Back to Amit De, who never quite got there, finishing on 17.
Dave Cowan starts with windows, samosas, and the highest mountain of Greenland. While Amit struggled to get going, Dave storms ahead. In no time, he hits 19 points, stumbles on one question, but works out the next answer from the clues in the question. The final score is 21 (2 passes).
So Dave Cowan, a retired information systems architect, will take his seat in the final.
This Week and Next
We're sorry to report the death of Freddie Starr, aged 76. The winner of Opportunity Knocks, host of The Freddie Starr Showcase and Beat the Crusher. A television regular during the 1970s and 1980s, with an unpredictable style of humour. He was predeceased by Miinnehoma, his Grand National-winning horse. He is survived by four ex-wives, six children, and a hamster.
For the first time, an episode of Have I Got News for You has been postponed. This week's episode was recorded on Thursday for transmission on Friday. Jo Brand sat in the host's chair, with Phil Wang and Heidi Allen on the panel. That's Heidi Allen, leader of political party Change UK The Independent Group. After recording, the BBC decided that this episode would constitute undue prominence in an election period, and was replaced by an episode of Would I Lie to You. It's not immediately clear when Have I Got News for You – The Show They Couldn't Show will go out.
BARB ratings in the week to 28 April.
Line of Duty continued with a huge audience (BBC1, Sun, 11.4m). Got Talent did well on ITV (Sat, 9.8m).
Next biggest games were Have I Got News for You (BBC1, Fri, 4.45m) and In for a Penny (ITV, Sat, 3.85m). Both Stephen Mulhern's show and Ninja Warrior (ITV, Sat, 3.35m) have overtaken The Chase (ITV, Thu, 3.25m) this week.
Pointless Celebrities (BBC1, Sat, 3.15m) also broke 3m viewers. The final of Celebrity Painting Challenge (BBC1, Thu, 2.9m) was a series best; the final of University Challenge (BBC2, Mon, 2.5m) was not.
Much further down, we see Blind Date (C5, Sun, 960,000) at a series high, but it's behind quotidian Channel 4 shows like Joe Lycett's Got Your Back (Fri, 1.01m). Stephen Mulhern's Got More Talent (ITV2, Sat, 910,000) also beats the leading Channel 4 game, Four in a Bed (Tue, 820,000).
Some more new shows? Celebrity Juice (ITV2, Thu, 740,000), 8 Out of 10 Cats (E4, Sun, 460,000), and Your Face or Mine (Comedy Central, Wed, 225,000).
Remember how we thought I'll Get This was a little bit too brisk? The producers agree, and Extra Helpings begins (BBC2, Sun). There's a new series of Fifteen-to-One (C4, weekdays), and more Just a Minute (Radio 4, Mon). Radio 4 pays tribute to Jeremy Hardy (Thu).
And it's the Eurovision Song Contest semi-finals (BBC4, RTE2, RTE Radio 1, eurovision.tv, Tue and Thu) and final (BBC1, RTE1, RTE Radio 2, a squillion other broadcasters, and eurovision.tv, Sat). Thanks to the BBC's joined-up thinking, Saturday is also the Young Dancer final (BBC2, Sat).
Photo credits: Hungry Gap Productions, Little Gem, Hat Trick.
To have Weaver's Week emailed to you on publication day, receive our exclusive TV roundup of the game shows in the week ahead, and chat to other ukgameshows.com readers, sign up to our Yahoo! Group.