Be' Ti'n Gwylio?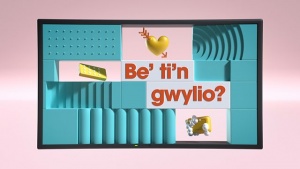 Host
to be confirmed
Broadcast
Boom Cymru for S4C, 12 August to 16 September 2020 (6 episodes in 1 series)
Synopsis
Three teams compete from the comfort of their own homes to win a takeaway of their choice.
If you can help us to expand this entry, please provide as much information as possible, using the feedback form below.
Trivia
The title translates as What Are You Watching?.
Web links
Feedback