Caroline Flack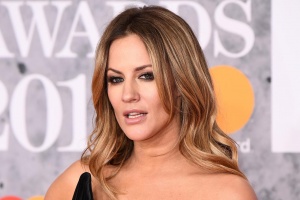 Biography
Actress who was featured on Quiz Nation but unlike most of her colleagues on that station, managed to further her career into mainstream television.
She was part of the Saturday morning show TMi, presenting alongside duo Sam Nixon and Mark Rhodes.
After a number of supporting roles on various digital channel shows, her career received a major boost when she won the 12th series of Strictly Come Dancing in 2014. The following year, she upgraded to main co-host of The X Factor and expanded her fame to the general audience through hosting Love Island even though it was an ITV2 show.
She stood down from Love Island in late 2019 after an incident in which she was alleged to have assaulted her then boyfriend. Weeks before the court case was due to go ahead, she was found dead in her flat on 15 February 2020. She was aged 40.
Trivia
Years of RADA training came to the fore in the demanding roles of Michael Jackson's girlfriend "Bubbles" in Bo Selecta! and "Blonde" in the Sky One shagarama, Is Harry On the Boat?
Web links
See also
Feedback