Fake Reaction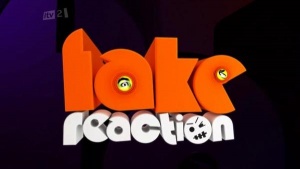 Host
Co-hosts
Hot Meat (Matt Ralph)
Joe Swash and Ellie Taylor (team captains)
Broadcast
STV Productions for ITV2, 3 January 2013 to 6 March 2014 (18 episodes in 2 series)
Synopsis
Players attempt to earn points by not reacting to stimuli - having a bird peck food off their head, an electric shock, hearing jokes told by Barry Cryer.
The programme takes its title from the entirely natural question "Who will be able to fake their reaction and convince the others that everything is completely normal?"
If you can help us to expand this entry, please provide as much information as possible, using the feedback form below.
Theme music
Dobs Vye
Web links
The show publicised @fakereactionitv.
See also
Feedback