Matt Edmondson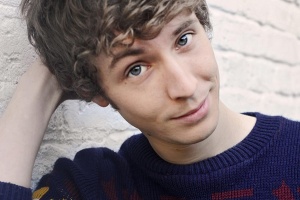 Biography
Christmas 1985 was memorable for the Edmondson family: two days after his other rounds, Santa delivered baby Matt to his parents. Starting his career as a writer for SM:TV, Matt quickly became an all-round entertainer. He spent two years hosting bits between the shows on the CBBC channel, the same for T4, and interviewed for the gossip website Holy Moly. He presented music show Freshly Squeezed and music festival coverage on Channel 4 and BBC3.
Matt's had a long link with The X Factor. He hosted the semi-official online spinoff The Fan Factor in 2010, and returned to host The Xtra Factor on ITV2 in 2016. By then, Matt had dissected The Apprentice for BBC online.
Talents extend beyond video to the voice as well. Matt has done narration - Killer Magic for BBC3, Totally Bonkers Guinness Book of Records for ITV2. He's done radio, a weekend show on Radio 1 from 2013. And he's created shows - Partners in Rhyme is his format, and he invented and hosted Dress to Impress.
Trivia
Married to Bryony Emmett. Their first daughter was born in October 2016, and Matt missed that night's Xtra Factor to be at the birth.
His older sister, Kate Arnett, hosted CBBC's Hider in the House.
Books / Tapes
The Greatest Magician in the World (book)
Obama Llama (board game)
Web links
Feedback