Prosiect Z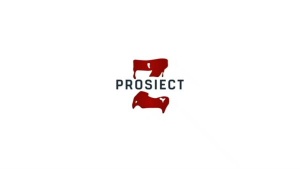 Host
Lara Catrin (S4C version)
Kit Reeve as "Alice" (2019)
Craig Mclean as "Zayn" (2020)
Co-host
Narrator: Rhydian Bowen Phillips (S4C version)
Jâms Thomas as "Newsreader" (2019-20)
Kate Elis as "Voice of HQ" (2020)
Broadcast
Boom Cymru Plant for S4C, 9 January to 18 December 2018 (21 episodes in 2 series)
as Project Z: Boom Kids for CITV, 27 February 2019 to 16 September 2020 (16 episodes in 2 series)
Synopsis
The zombie apocalypse comes to your school: can you escape?
Following a failed scientific experiment, zeds are shambling around. They're highly contageous, the nanobots will spread on the merest touch. Lara Catrin plays a scientist who wants to repair the damage she wrought.
Each show has the same series of rounds. Teams of five children gather five rucksacks from their school hall (or playground, or other large area); they have to dodge zeds shambling around. While exploring the bags, the team find a walkie-talkie, their link to Lara.
Two puzzle rooms have been set up around the school, each brings the team closer to their goal. Some of the items in the backpacks will help solve the problems. There's a further physical challenge, to evade the zeds when they infiltrate the school's corridors.
Eventually, the players will sound the school's alarm. This causes the zeds pain, including any of the players who have been infected during the game. The remaining children can make it to the front door. A number placement puzzle (like the peg game Mastermind) will see them unlock the door - but can they get the code before the zeds arrive?
While the overall format is the same, each school is different - there's a unique layout, and a bespoke set of puzzles. Flexibility in the physical challenges means no two episodes are alike.
Prosiect Z has a strong design aesthetic. It starts and ends with animations by cartoonist Dan Harris, and the children dress up in battle jackets and dark glasses. Film of the challenges is reused in spoof news bulletins. Stock footage of Lara and the zeds enhances the mood. Set design elements - banners, posters - are re-used from episode to episode.
The show moved to English-language television on CITV, with a direct translation of the title.
Trivia
Won both the 2018 Children's BAFTA for Best Entertainment Show, and the RTS Award for Best Children's Show.
S4C's Stwnsh block - aimed at children aged 10-15 - has a minuscule budget, and can't even afford English-language subtitles. Captions identify the important points, and may be enough for a non-Welsh speaker.
Though Prosiect Z was forced out of production by the COVID pandemic, the series lived on. Itopia was a drama about the scientific device that created the zeds, shown in S4C's Stwnsh block in early 2022.
Web links
See also
Feedback