Alex Lovell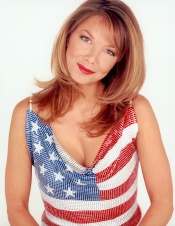 Biography
Yorkshire lass who started out as a stage actress, before moving into children's TV as the voice of the Whybird in Playdays, and then as a continuity presenter for the Playhouse Disney channel alongside Dave Benson Phillips. She's also been a presenter on bid-up.tv and the late Auction World, but is best-known for student fave Brainteaser.
Trivia
Nowadays, she also presents the BBC West regional news programme, Points West. Lots of newsreaders have become game show hosts, but we can't think of many who've gone the other way - just her and Moira Stuart, we reckon.
Contact
First Artist Management, 3 Tenterden Street, London W1S 1TD
She can also be reached through her website (see below).
Web links
Feedback