Be a Grand Prix Driver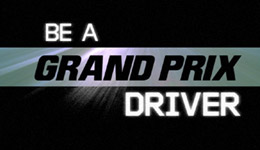 Host
Broadcast
Diverse for Channel 5, 21 April to 26 May 2003 (6 episodes)
Synopsis
One thousand would-be Formula One drivers are whittled down to one winner, who gets to drive in an actual F1 race.
If you can help us to expand this entry, please provide as much information as possible, using the feedback form below.
Champion
Mark Johnston, who now drives in Formula Palmer Audi.
Feedback