Benny Green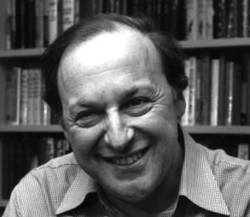 Biography
Jazz saxophonist, broadcaster, writer and raconteur who hosted a long-running Sunday afternoon show on Radio 2, as well as chairing Jazz Score. He also edited several anthologies from the cricket almanac Wisden.
Trivia
Not to be confused with Benny Green the jazz pianist, Bennie Green the jazz trombonist, Benny Green the pal of Tucker Jenkins in Grange Hill, Lennie Bennett the host of Lucky Ladders, or Ben E. King.
Although he had a cockney accent, he wasn't actually a "true" cockney as his family came from Yorkshire and he was born in Leeds.
Web links
Feedback