Blink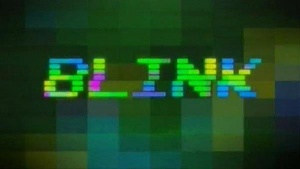 Host
Broadcast
Zig Zag for Channel 4, 1 October 2016 to 15 June 2017 (12 episodes in 2 series)
Synopsis
Channel 4's listings machine tells us:
Music-based, pop culture quiz show testing both musical knowledge and the reaction speeds of celebrity contestants. Contestants will be tested on their knowledge of music videos, songs and the stars that perform them. Each clip will be played for mere fractions of a second, leading to much agonized head scratching both in the studio and on the sofa at home.
And that's about it. In four rounds ("video flash", "memory flash", "song flash", plus one guest round) the players see or hear musical cues for a moment, and are asked to identify it.
The show succeeds because Vikki Stone has a dry wit. It's helped by Goldhawke's coherent graphics package that looks like early-80s arcade games.
Inventor
Ben Paul, who was also the executive producer.
Trivia
Aired just after midnight, in the Music on 4 strand.
In 2018, the format was picked up in the US and rebranded as 'Trivial Takedown', but with an actual set. This made it appeal to millennials. Apparently.
See also
Feedback