Bonnie Langford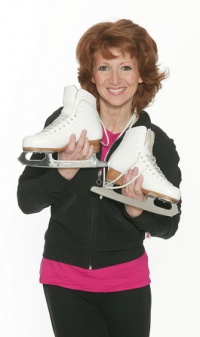 Biography
Bonita Langford was born in Middlesex in July 1964. She began to act aged three, appearing on YTV's Junior Showtime in 1967. Her theatre debut was in Gone With the Wind in 1971. Her first television appearance was Opportunity Knocks, after which she had a cameo in Bugsy Malone. Bonnie rose to national fame in 1977, with her interpretation of the spoiled Violet Elizabeth Bott in LWT's Just William series, and her oft-repeated catchphrase "I'll thcweam and I'll thcweam until I'm sick". She has been fighting off this image in the years since.
Langford spent the early 1980s appearing on such light entertainment staples as Punchlines, Blankety Blank, and 3-2-1, but her main projects were television's The Hot Shoe Show, a dance series that ran for two series, and theatre's Cats. She also appeared in a dozen or so episodes of television drama Dr Who.
She returned to the theatre in the 1990s, appearing in the title role of Peter Pan, and many touring musicals. Langford returned to television in 2005, as an advisor on Strictly Dance Fever and the following year competed on ITV's Dancing on Ice, where she finished third. Her most-viewed work of recent times was her three-year stint on EastEnders.
Contact
Web links
Feedback