Born to Shine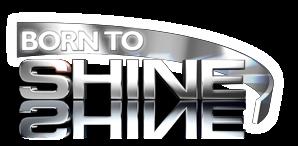 Synopsis
During the early 2010s, the main ITV channel defined itself as a "heartwarming" channel. Born to Shine was an early example of this trend. The show's failure as Sunday evening entertainment helped ITV to hone its emotional appeal.
Talented children train celebrities in their particular skill. So we'll see footage of the celebrities making fools of themselves, and rehearsing to perform a particular trick. Then the celeb performs their stunt. They're critiqued by a panel of Denise Van Outen, Jason Gardiner, and the week's guest.
After all three celebrities have played their video packages and made their performances, there's a brief televote. While the votes are cast and counted, there's a film promoting the Save the Children charity and its "No child born to die" campaign.
The winner is declared, and gets to come back and do it again (but a bit better, with a harder stunt) in the final.
There's a fine line to tread with "heartwarming" telly. On one side, an inspirational celebration of children's achievements. On another, cloying emotional manipulation. In retrospect, Born to Shine was an example of what happens on the wrong side - it laid on the emotions with a trowel, and made for stodgy and forgettable television. Having just three celebrities didn't help, but the main problem was an overpowering emotional pull.
Later shows would both entertain and warm the cockles. Within two years, ITV would find success with the family-focussed Big Star's Little Star.
Champion
Jason Manford
Trivia
The series was sponsored by supermarket Morrisons.
Guest judges on the show were:
Kimberley Walsh
Alex James
Chipmunk
Sebastien Izambard
The viewing public turned off this show in droves: figures of about 2 million for 8pm Sunday are very poor, even in August.
Web links
See also
Feedback