Clash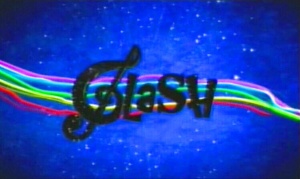 Host
unknown (voiceover)
Co-hosts
Bobby Friction, Nihal (team captains)
Jason Lai, Tim Steiner (mentors)
Broadcast
CBBC on BBC One, 7 July to 11 August 2009 (6 episodes in 1 series)
Synopsis
Two teams of five talented young musicians are paired with a Radio 1 DJ and a musical expert to help them make a classical piece into something a contemporary audience will appreciate. Along the way, they're given challenges, such as orchestrating pop records for a military band.
The series was designed to promote music in all its forms - the youngsters played instruments ranging from a 'cello to a kanonaki (a small harp-like instrument) and the human beat-box.
If you can help us to expand this entry, please provide as much information as possible, using the feedback form below.
Trivia
The teams chose to re-work these pieces of music:
Team Bobby: "O Fortuna" (from Carmina Burana, set to music by Carl Orff)
Team Nihal: "Danse Macabre" (written by Camille Saint-Saëns)
Web links
Pictures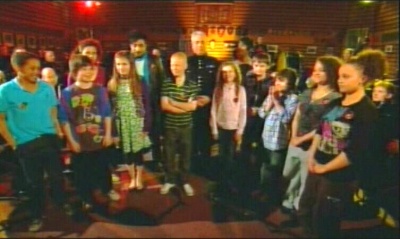 The teams on a challenge; Team Bobby to the left.
Feedback