Club Cupid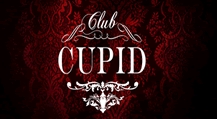 Host
Des Clarke and Michelle Watt
Co-hosts
"The Love Doctor": Gareth Smith
Broadcast
STV Central / STV North co-production, 26 October to 14 December 2006 (10 episodes)
Synopsis
Late night speed-dating show.
A boy or girl meets five wannabe partners to try and find new love or friendship.
The self-proclaimed Love Doctor provides commentary on behaviour and strategies for reasons we're not quite sure as to why. Although he did pass on advice to the contestants, as well.
It proved popular in its region but as of now, there are no plans to bring it back for a second series.
Trivia
Recorded at the Apex Hotel, Dundee using a mix of STV North and STV Central production staff.
Sponsored by London Nightclub, Dundee.
Weblinks
Club Cupid at stv.tv.
Feedback