Dating in the Dark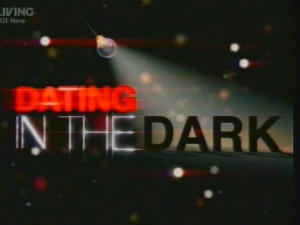 Host
Scott Mills (Voiceover: 2009-10)
Sarah Harding (2011)
Matthew Horne (Voiceover: 2016)
Broadcast
Initial for Living, 9 September 2009 to 5 July 2011 (24 episodes in 3 series)
Twofour for ITV2, 15 September 2016 to present
Synopsis
Three men and three women move into a specially constructed house where they periodically meet in a 'dating room'. The catch is, and the more astute amongst you may have gleaned this from the title, is that the dating room is pitch black. The participants cannot see a thing, but the audience can see everything thanks to night-vision cameras.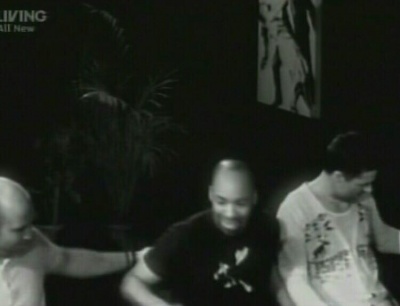 I cannae see!
Over a series of meetings, the participants are given the opportunity to determine who their ideal partner is through various non-visual methods such as speech, smell, and compatibility tests. After this, each participant works with a sketch artist to create a drawing of his or her chosen partner, which is then passed to the person in question.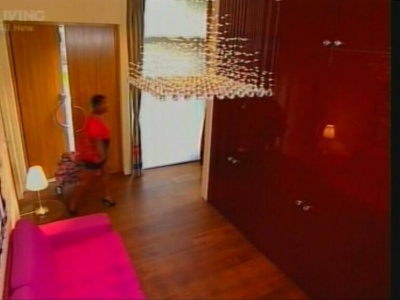 Here's the women's headquarters...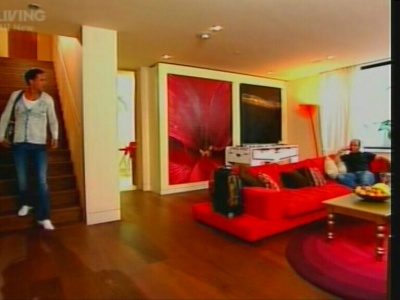 ...and here's the men's headquarters.
At the end of the session, each participant returns to the dating room together with their chosen partner, and the light is turned on for 15 seconds.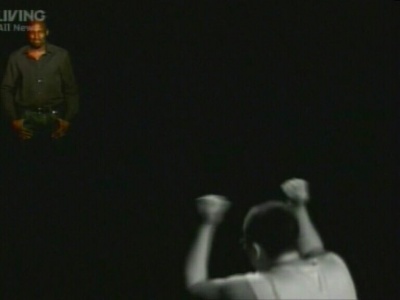 Like what you see?
After this, each of them must decide whether they will go on a proper date with their chosen partner by going to the library, or whether they will leave the house and stand them up.
The third series of the programme tweaked the format slightly, by starting proceedings with eight individuals. After an initial group date (in the dark of course), the group were given just one minute to decide which two people - one man and one women - they would like to see removed from the proceedings. The remainder of the episode then played out as normal.
Inventor
Based on the Dutch programme 'Daten In het Donker'.
Trivia
Despite being stood up by his chosen date Dorianne De Pao, contestant Alan Warren would later team up with her to sing Rock Me Amadeus on an episode of Harry Hill's TV Burp.
One of the suitors in the first episode of the second series was Ben Clarke, who was previously a contestant on the fifth series of The Apprentice.
Web links
See also
Feedback