David Baddiel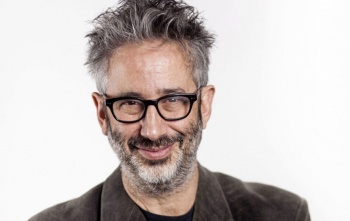 Biography
Comedian and writer who rose to fame through the early 90s Radio 1 - and later BBC2 - sketch show The Mary Whitehouse Experience and, along with his co-star Rob Newman, became so popular that they were able to sell out Wembley Arena – which may sound like no big deal these days but was unheard of at the time, infamously prompting NME to declare that comedy was the new rock'n'roll.
His subsequent partnership with Frank Skinner gave us the comedy football discussion programme Fantasy Football League, the improvised stand-up show Baddiel & Skinner Unplanned, and a number one single, Three Lions, which still returns to the charts every time England plays in a tournament.
Nowadays he still does the odd bit of stand-up and writes children's books.
Web links
Feedback