David Van Day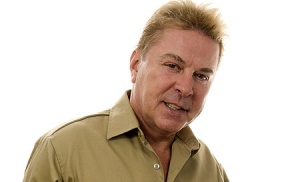 Biography
Singer and "media personality" (says Wikipedia) born David Paul Day - like Denise Outen, he adopted the "Van" as a showbiz thing. His first break was featuring as part of manufactured 70s pop troupe Guys 'n' Dolls, before he and Thereza Bazar broke away to form Dollar, in which guise they enjoyed a run of hits in the 1970s and 80s.
The 1990s saw Day fronting a version of Bucks Fizz (with only one original BF member) which famously ran into legal difficulties with other ex-members of the group, leading to his version being renamed David Van Day's Bucks Fizz Show.
Arguably the incident that really sparked his return to the public eye was in 2000 when he hit legal trouble again, this time over his burger van in Brighton market. Van and his van went on to appear in a TV advert for a financial services company, and Van (but not his van) has gone on to be a general celebrity-for-hire, turning up on everything from The Wright Stuff to Saturday Night Takeaway.
Web links
Feedback