David Walliams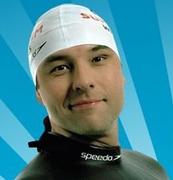 Biography
Long-serving comedian who became an 'overnight success' thanks to Little Britain, via Rock Profiles and Sir Bernard's Stately Homes. Now most famous for vomiting over Girl Guides and vicars.
Trivia
His real name is David Williams but someone at Equity already had that name.
In 2006 he swam the English Channel for Sport Relief, clocking a time of 10 hours and 34 minutes. He was favourite to take the title BBC Sports Personality of the Year until they changed the rules to exclude him. It's like Bob Nudd all over again.
He was once in a double-act with Jason Bradbury. They auditioned to replace Trev and Simon on Live& Kicking but lost out to "Nick and James" (remember them?).
According to a factoid reproduced on various websites, he co-wrote the 1999 sitcom Boyz Unlimited (a spoof documentary about a boy band) with Richard Osman. The truth is a little more complicated: Walliams and Matt Lucas started developing the series with Osman, but for some reason Lucas and Osman didn't get along, the upshot being that they ended up being summoned to a meeting with Jimmy Mulville at Hat Trick, where Mulville told Lucas and Walliams that they were ruining Osman's show and that he didn't want them on board. Lucas and Walliams were paid off and given co-creator credits. It was years before Walliams forgave Mulville - the latter finally apologised after a chance meeting - and in the meantime both he and Lucas refused to work with Hat Trick, including turning down numerous requests to appear on Have I Got News for You. Walliams' autobiography is rather ambiguous on whether he has forgiven Osman for not standing up for them (though he does note that Osman never apologised), but in any case it hasn't stopped him from being a frequent panellist on 8 Out of 10 Cats.
Websites
Feedback