Dogs Might Fly
Host
Broadcast
Oxford Scientific Films and Group M for Sky 1, 28 February to 3 April 2016 (6 episodes in 1 series)
Synopsis
Dogs are tested during a number of communication, empathy, memory and reasoning skills challenges. The top three dogs are then trained to control a plane (with specially modified controls) and for the finale are taken up in a real aircraft to see whether they really can fly it.
If you can help us to expand this entry, please provide as much information as possible, using the feedback form below.
Web links
Dog trainer Mathew Ward reflects on his experience on the show
Pictures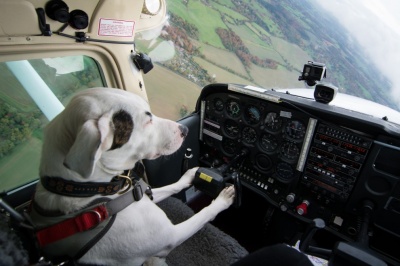 I'm coming to get you, Red Baron!
Feedback