Elton Welsby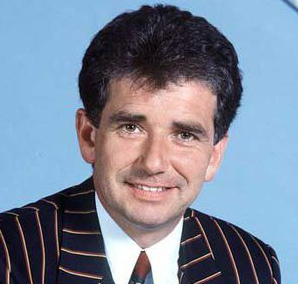 Biography
St. Helens-born Granada football presenter. Had a habit of joining sinking ships; he was one of the anchors for the 1988 Seoul Olympics, the last to be covered by ITV, and presented ITV Sport until 1992, when ITV lost the rights to top-flight football to Sky Sports.
Trivia
No, of course Elton isn't his real first name. It's his second name, after Roger.
He appeared in two special editions of The Krypton Factor during the 1988 Seoul Olympics, 'Presenters versus Competitors', along with fellow-sports and quiz hosts, Nick Owen, Dickie Davies and Alison Holloway. The presenters won!
Web links
Feedback