French Collection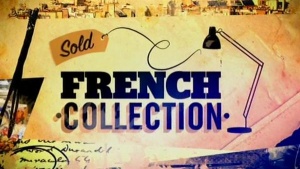 Host
Co-hosts
Voiceover: Ingrid Oliver
Broadcast
Reef Television for Channel 4, 20 May 2014 to 29 September 2017 (65 episodes in 3 series)
Synopsis
Basically, a reversioning of Sun, Sea and Bargain Spotting.
Three players - and professional dealer Mark Franks - go to a flea market in France. The players get €800 to spend on items. When the purchases come back to the UK, the player is required to "upcycle" (improve) at least one of them. Then player and purchases are taken to antiques dealers to be sold. Whoever makes the largest profit scoops the profit of all three players.
The show used many clichés of The English In France: everyone speaks foreign except for the contestants, and we're guaranteed precisely one establishing shot of a woman eating a baguette.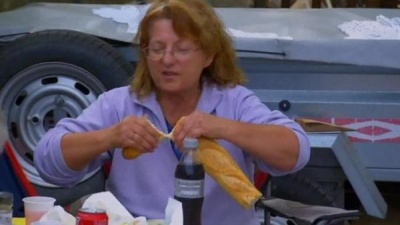 What's her favourite Fort Boyard game?
The show was an hour long, and the time dragged, particularly when the players were buying stuff. The artificial constructions also got in the way: the need to "upcycle", and emphasising that the first player to stop buying starts selling. Mark Franks appeared to deliver impartial advice, but we often felt that these pep talks were coming from the producers.
Five years earlier, Reef's Sun, Sea and Bargain Spotting had fallen off BBC2 in disgrace. There were surface changes, but we're sure the heart of the show was the same. There was never anything wrong with that format, merely the detail of the execution. We can make a similar observation here.
Theme music
Gareth Cousins
See also
Feedback