Get Your Act Together (1)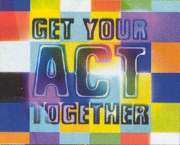 Host
Ronan Keating
Broadcast
Initial Scotland and BBC Scotland for BBC One, 6 February to 5 April 1999 (9 episodes in 1 series)
Synopsis
Talent show that offers wannabe popsters a chance to land a record contract
If you can help us to expand this entry, please provide as much information as possible, using the feedback form below.
Champions
Marlo, a rock group from Stoke-on-Trent.
Trivia
Ronan Keating was the lead singer of Irish pop sensation Boyzone. You probably knew that already, mind.
Web links
Pictures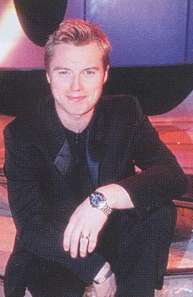 Host, Ronan Keating, on the set of Get Your Act Together
Videos

An episode from the show.
Feedback