Great British Treasure Hunt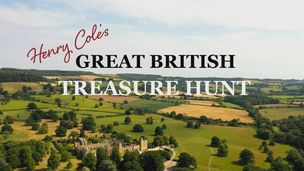 Host
Henry Cole
Co-hosts
Archaeologist/judge: Dr Susheela Burford
Broadcast
HCA Entertainment for ITV4, 8 December 2020 to present
Synopsis
Competitive metal detecting, no less. Five pairs of detectorists are let loose on potential archaeological sites for 48 hours and score points (awarded by an expert from the British Museum) for the best finds. There's also a bonus point in each round (assessed by Bargain Hunt regular Adam Partridge) for the most valuable find. Highest total across the series wins.
Gently educational, on both history and the ins-and-outs of the hobby itself, and surprisingly engaging even for non-specialists, thanks in no small part to the enthusiastic but not over-the-top hosting of Henry Cole. Rather buried on ITV4, but a pleasing find.
Key moments
In the first episode of the 2022 series, one team dug up an unexploded WW2 grenade, requiring the army bomb disposal squad to be called out to carry out a controlled explosion.
Champions
Katie and Shirley Teasdale
Trivia
First aired as a one-off pilot in December 2020 before returning as a series stripped across five nights from 11 March 2022. ITV repeated the series weekly after 11pm from 7 April.
Billed in some places as Henry Cole's Great British Treasure Hunt.
Pictures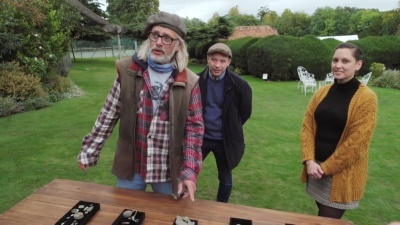 Henry Cole, Adam Partridge and Dr Susheela Burford
Feedback