Handmade Revolution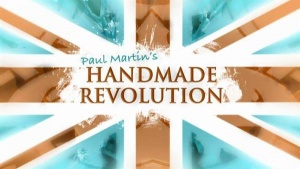 Host
Co-hosts
Judges: Glenn Adamson, Mary Jane Baxter, Piyush Suri
Broadcast
BBC Productions Bristol for BBC Two, 8 to 19 October 2012 (10 episodes in 1 series)
Synopsis
Paul Martin is a man on a mission. He wants Britain to retain its tradition of making things by hand, to make its own crafts in a non-mechanical manner, and then to take over the world! That might come across as a little big-headed, so he'll settle for putting some of them on display in the Victoria and Albert Museum in London.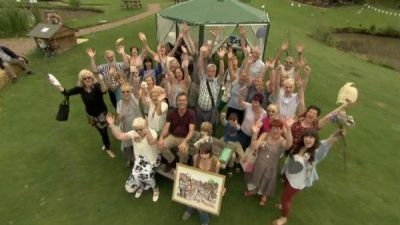 The revolution starts here! (And stops for tea at 4.)
At the heart of each edition is a competition: five amateur creators have been invited along to display their wares. There's no theme to each day's contest - a silversmith could go up against a woodworker and a stained-glass blower. A panel of judges will review them, using such nebulous critera as "an antique of the future" and "something that will look good in the museum"; the item they judge best will be put on public exhibition.
It would be a mistake to class Handmade Britain solely as a competition programme. The show has a gently educational theme, demonstrating how it's possible to blow glass or make one's own silver ring. Each edition comes from a different heritage centre, allowing Paul to talk with other craftspeople, and demonstrate other crafts that people pursue.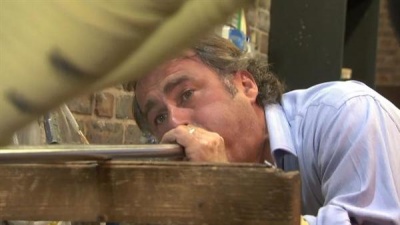 Here, Paul Martin is blowing glass.
Handmade Britain is a gentle mix of nostalgia and action, seen by the target audience as just right for the 3.45 cup-of-tea-and-biscuit slot.
Web links
Feedback